Einstein, Eddington, e o/and the Eclipse: Impressões de Viagem/Travel Impressions
Author(s)

Ana Simões (essay and script) and Ana Matilde de Sousa (art)

Publisher

Lisboa: Chili com Carne

Year

2019

Nr. of Pages

245

ISBN

978-989-8363-41-1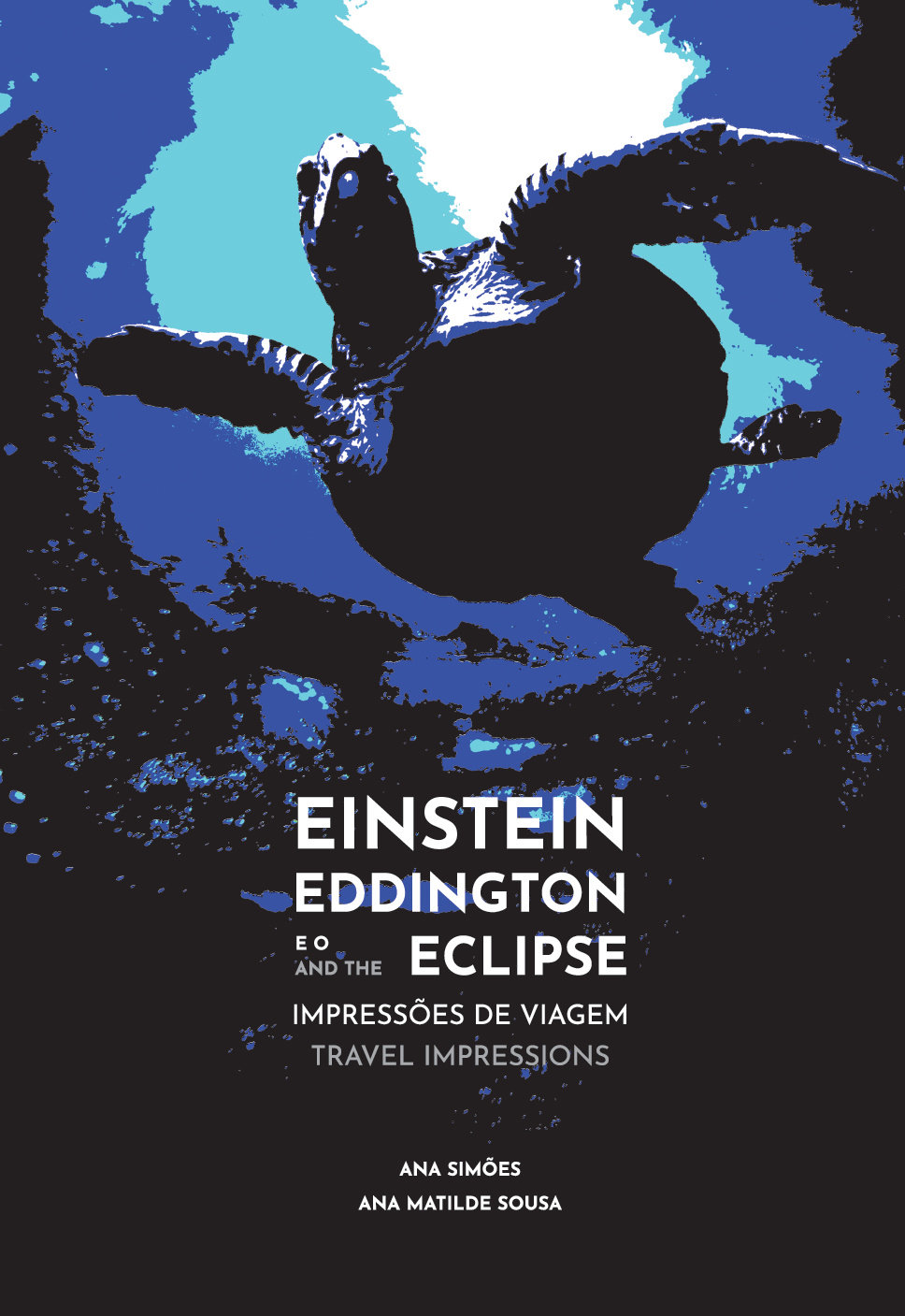 About
This book is associated with the exhibition E3 - Einstein, Eddington and the Eclipse (MUHNAC, 2019) and is divided into two parts (essay and comics), both bilingual, Portuguese and English, the two main languages used during the expedition.
The comic strip takes Arthur Eddington's correspondence with his mother, sister and the Lisbon Observatory before, during and after his expedition to Príncipe Island to study the total solar eclipse of 1919 as a starting point for a graphic narrative of experimental and impressionistic outlines. Focusing on the web of human and non-human actors involved in this expedition - known and unknown people, animals, plants, environmental and affective factors - the comic book, which also compiles some documents from the exhibition, establishes an intertextual relationship with the theoretical essay on the scientific, political and social implications of this journey, the results of which confirmed Einstein's revolutionary theory of relativity. The "impressions" of the trip take on a double meaning, referring to Eddington's account in words and marks on the pages, alluding to the material presence of the places visited.
attention!
By mistake, the first print of this book does not contain the numbering of notes in the scientific essay. The correct version can be downloaded by following the link below.
Essay EN (pdf / 289.45 KB)
Essay PT (pdf / 311.84 KB)
Samples of the comic
Pages 46, 71, 84, and 106. Art by Ana Matilde de Sousa.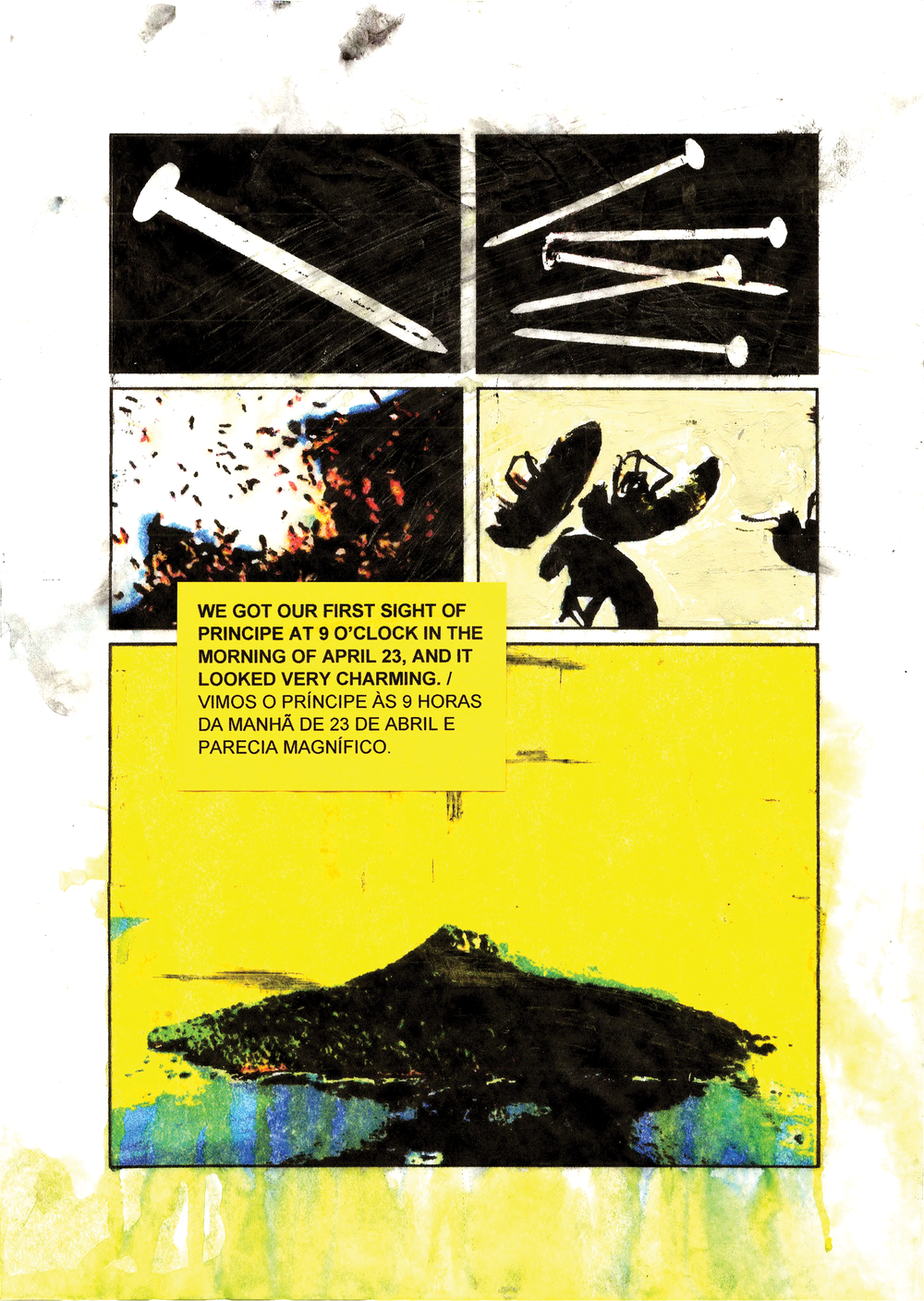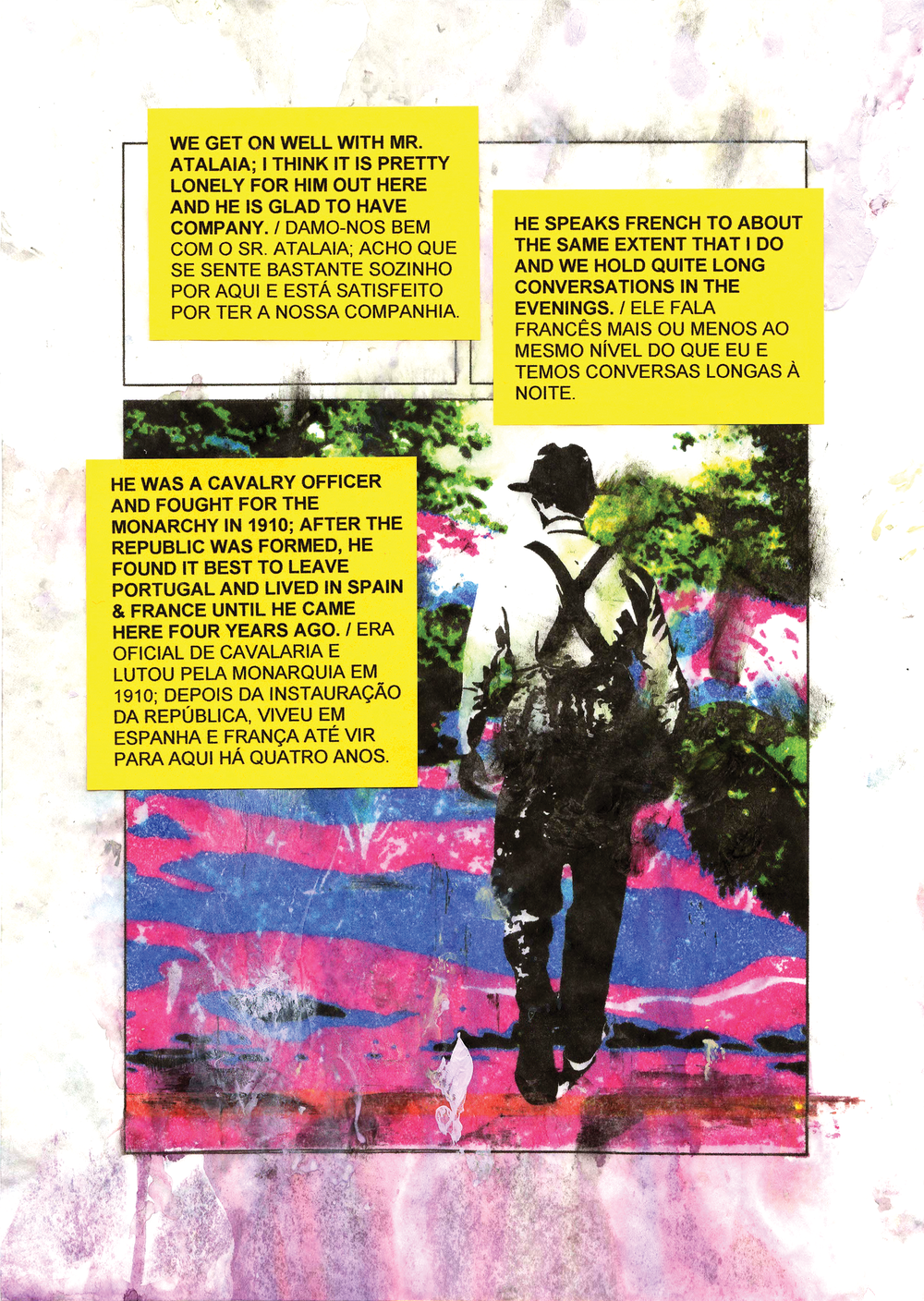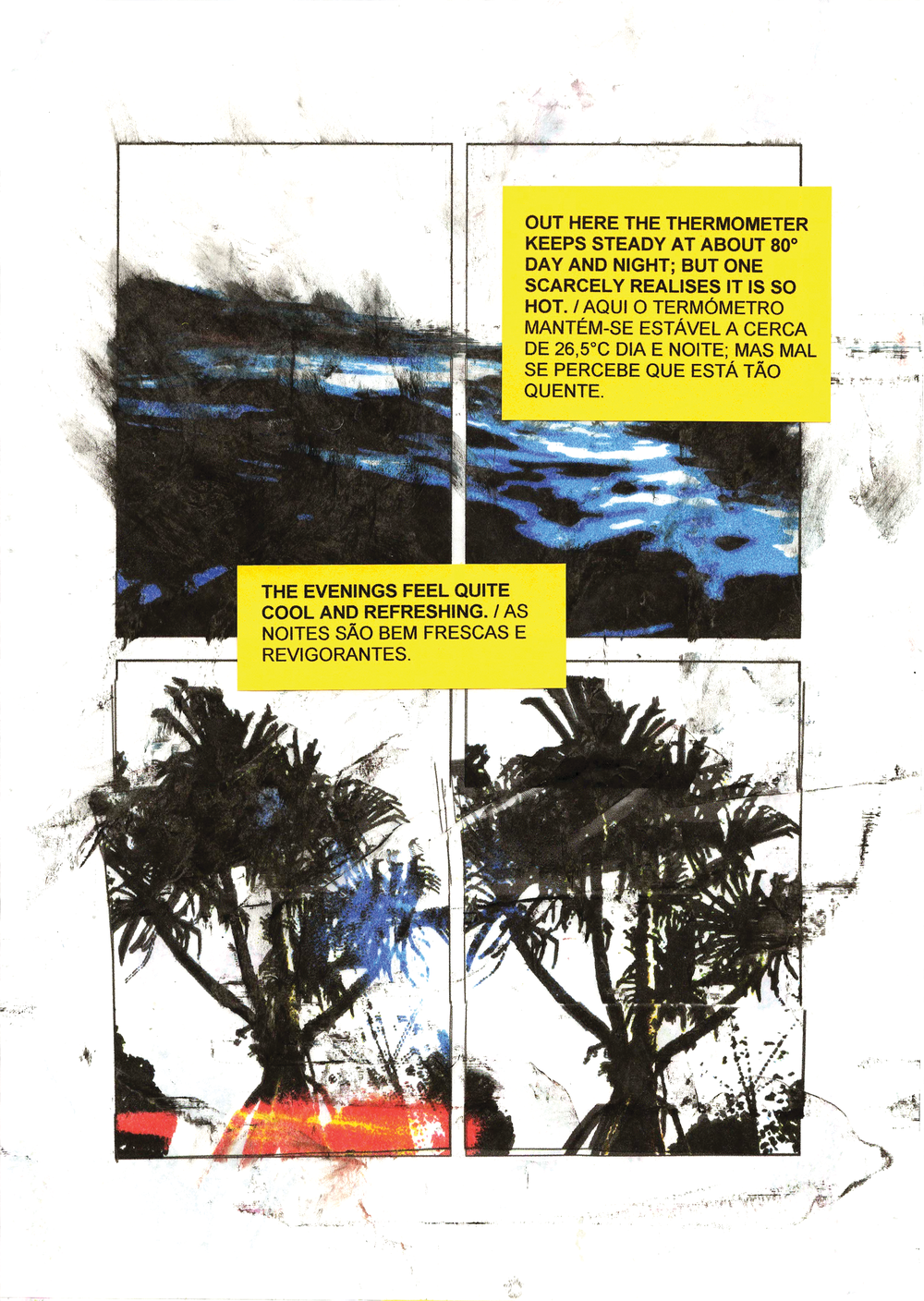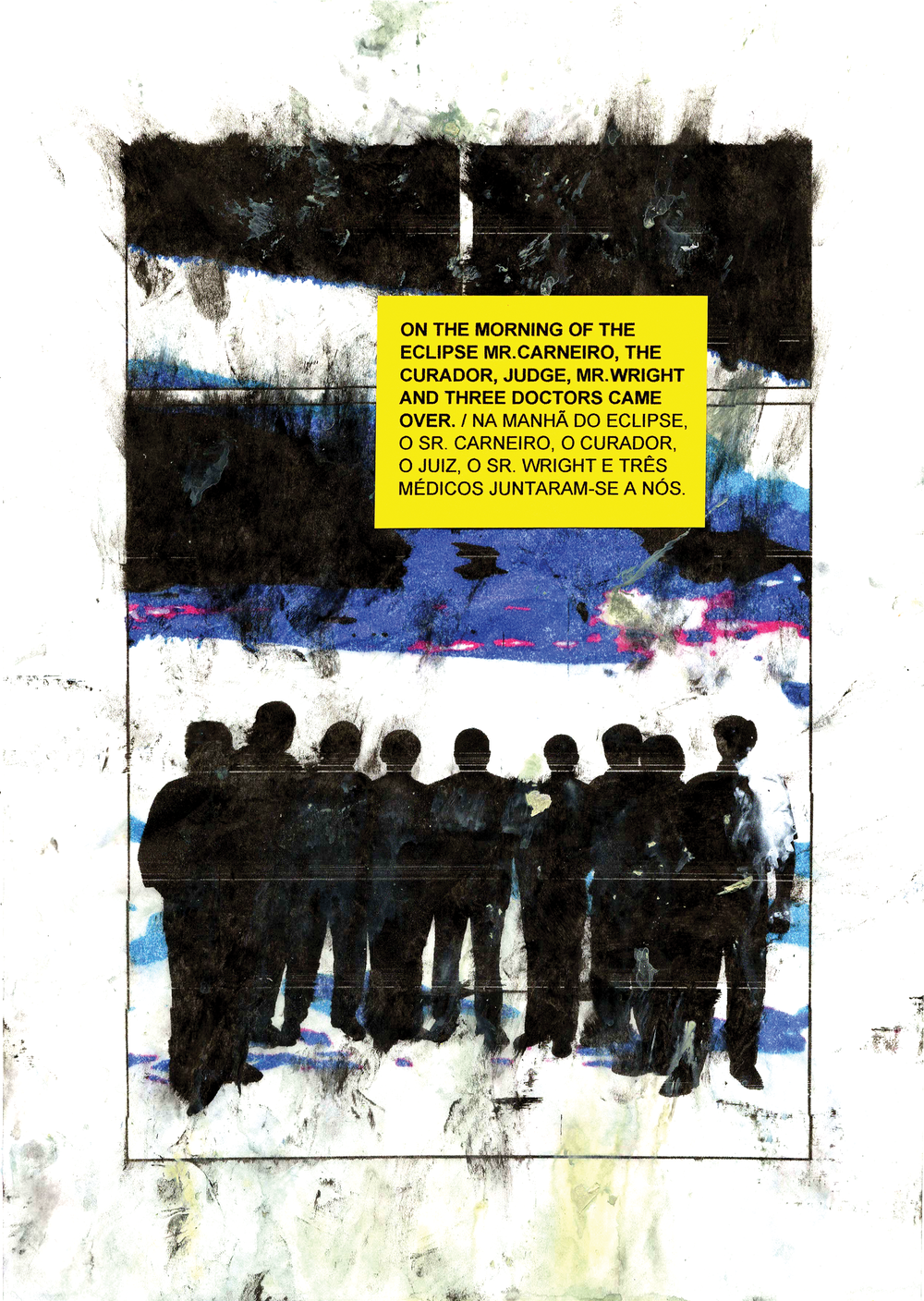 Review by Jurgen Renn (Max Planck Institute for the History of Science) (pdf / 275.87 KB)