CIUHCT researchers in Applied Ethics collection
09 January 2019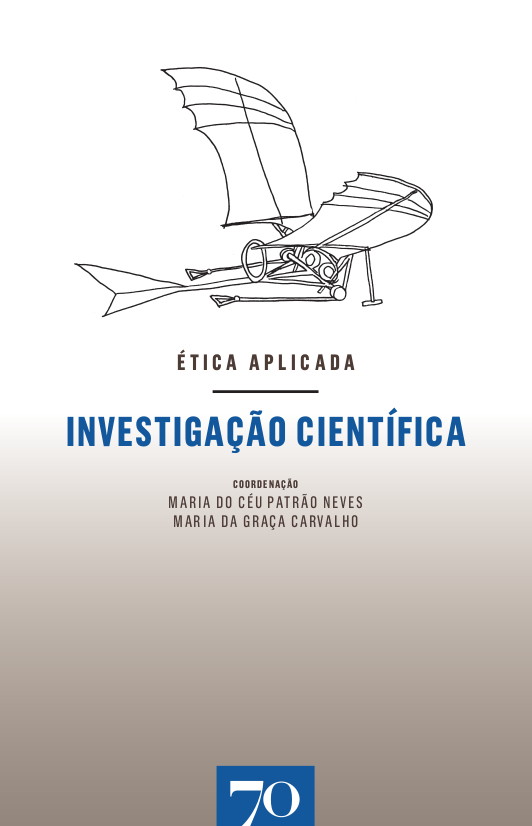 CIUHCT coordinators Maria Paula Diogo and Ana Simões are the authors of the chapter "História da Ciência e História da Tecnologia: Reflexões sobre ética e prática disciplinares" [History of Science and History of Technology: Reflections on ethics and disciplinary practices], in the latest volume of the Ética Aplicada [Applied Ethics] book collection, published by Edições 70 and the Luso-American Development Foundation (FLAD). The new volume, dedicated to scientific research, was presented in December 11, 2018, at the colloquium Ethics, Science and Society. The collection now includes 12 volumes, covering many areas of knowledge, from the perspective of ethics.
Abstract of the book (in portuguese)
A Ciência adquire hoje novas configurações que obrigam a uma reflexão aprofundada sobre as dimensões da responsabilidade ética e social no que respeita ao saber produzido e às formas como o mesmo será utilizado, o que constitui o mote para o volume Ética Aplicada: Investigação Científica. Abrindo com um texto sobre as relações entre investigação, políticas públicas e sociedade, seguem-se três secções temáticas distintas. A primeira centra-se em temas estruturantes para o desenvolvimento científico, tais como: certeza e incerteza, objetividade e subjetividade e as relações entre ciência e tecnologia. A segunda dá voz a algumas questões intemporais da Humanidade – quem somos, de onde viemos, para onde vamos -, através da explicação científica e respetivas implicações éticas acerca da origem do universo, da Terra, da vida, do Homem, das sociedades e do mundo digital. Por fim, privilegia-se alguns problemas transversais da praxis científica, nomeadamente políticas de desenvolvimento e financiamento da investigação científica; diplomacia científica; comunicação de ciência; ciência e responsabilidade social e a integridade científica.