CIUHCT Lectures
#10. Irrigation techniques in agricultural treatises circulating in Portugal (12th to 18th centuries)
Sala de Seminários António Manuel Nunes dos Santos, Ed. VII, FCT/NOVA
25 October 2018 · 13h00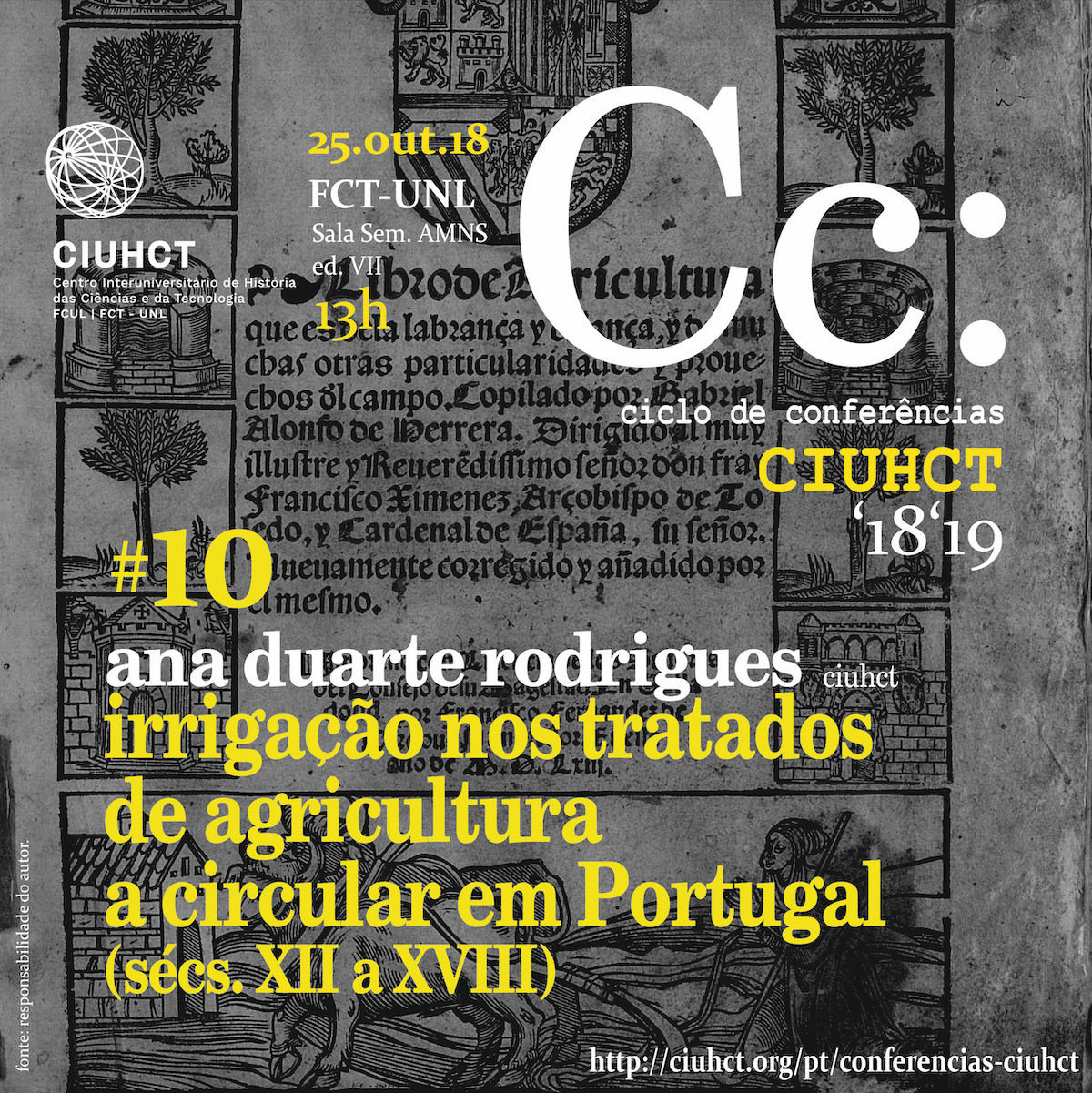 Abstract
Focusing on the treatises circulating in Portugal during the early modern period, this conference argues that a lot of knowledge was spread through a large rank of books which was not particularly on water issues. This work aims to demonstrate that the most valuable knowledge for irrigation practice was embedded in treatises of architecture, agriculture, art of gardens, husbandry, such as in the modern editions of Vitruvius, Alonso de Herrera's Agricultura General (1513), Gregorio de los Rios' Agricultura de Jardines (1592); Louis Liger's La Nouvelle Maison Rustique (1722), and Dézallier d'Argenville's La Théorie et la Pratique du Jardinage (1739).
The content of these treatises will be crossed with the legacy of ancient water systems described in Islamic medieval treatises written in the Iberian Peninsula under the Al-Andalus rule.
About the speaker
Ana Duarte Rodrigues is a researcher at CIUHCT, PI of the projects "Sustainable Beauty for Algarvean Gardens" and "Horto Aquam Salutarem: Water Wise Management in Gardens in the Early Modern Period", and editor in chief of the journal Gardens and Landscapes, published by Sciendo.