Exhibitions
Inauguration of the group "As Fontes de Ilídio de Araújo" in the exhibition "Jardins Históricos de Portugal. Memória e Futuro"
National Library of Portugal, Reference Room/ Exhibition Room - 1st Floor
26 April to 23 May 2021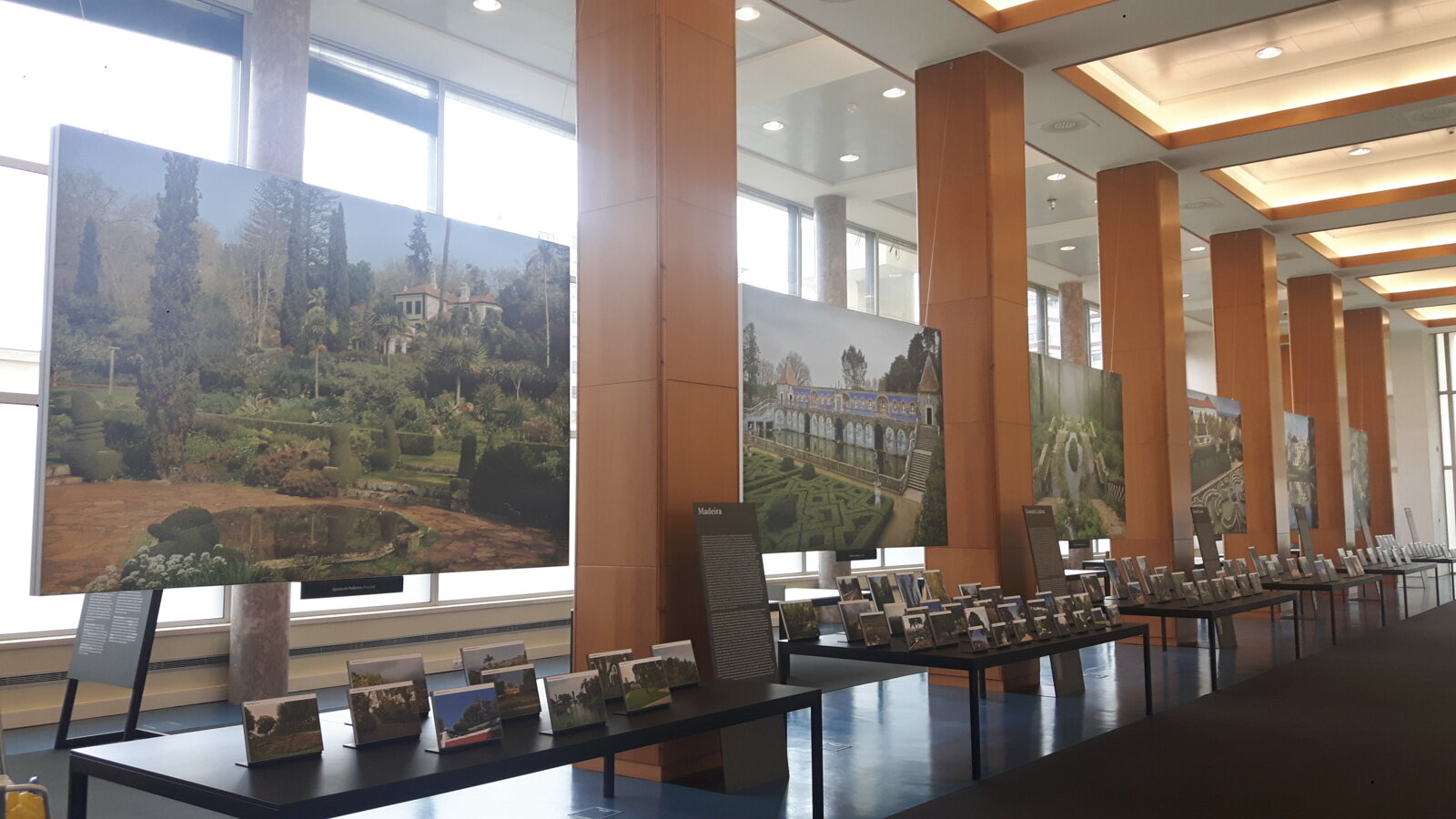 The exhibition Históricos Históricos de Portugal: Memória e Futuro gathers representations of the history of gardens in Portugal, their evolution and typologies, and presents, in 12 tourist routes, a large selection of the historic gardens of our country. This exhibition is organized around three great moments: Incomplete Memories, Reconstructed Memories and A Present with a Future.
Ana Duarte Rodrigues, coordinator of CIUHCT and scientific and technical adviser to this exhibition, was responsible for three sections of the Jardins Históricos exhibition, one centered on Conventual Fences, another on Quintas de Recreio, and now Ilídio de Araújo's sources - these centers were alternately exposed during the course of the exhibition.
On the 26th of April, as part of the session "Landscape Art and Art of Gardens in Portugal", there will be a visit to the nucleus / bibliographic exhibition The sources of Ilídio de Araújo, guided by Ana Duarte Rodrigues. This event, which starts at 5 pm, is broadcast on www.lisboa.pt/live or through the Facebook of Lisboa Capital Verde Europe 2020.
The exhibition is on display at the National Library of Portugal until May 23, 2021.