Raquel Cristina (AQUA) proves that contemporary gardens consume more water than those of the Modern Age
03 March 2021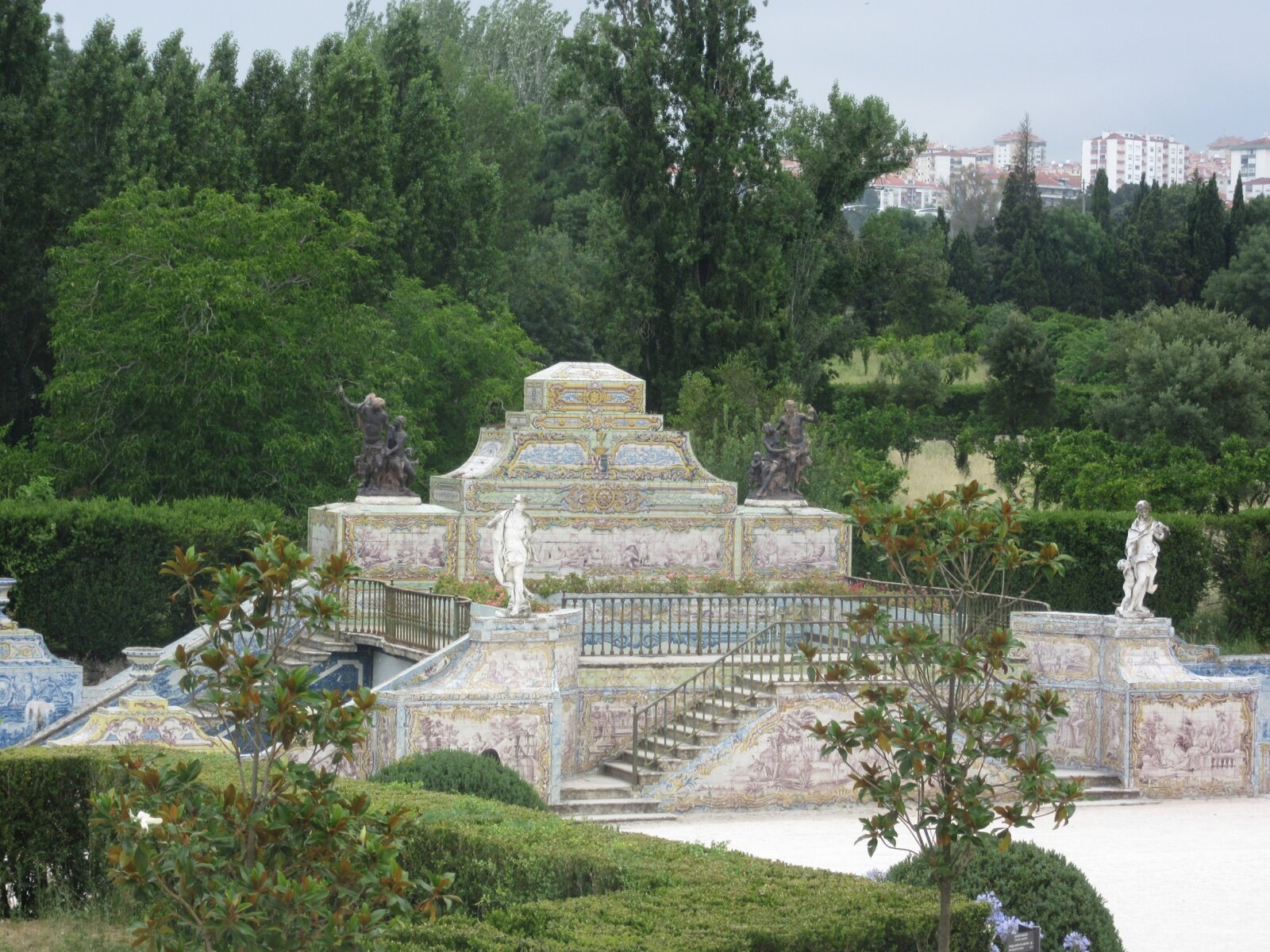 Within the scope of the AQUA project, the master's thesis of the student and fellow Raquel Rebelo Cristina was supervised by Professor Dídia Covas, AQUA Co-PI, and by AQUA researcher Laura Monteiro, both from CERIS, research center of Instituto Superior Técnico in area of ​​civil engineering and sustainability. The work developed followed a methodology based on the calculation of water and energy balances, usually used in the evaluation of the performance of urban water systems. The case studies included the gardens of the National Palace of Queluz, the urban park Marechal Carmona in Cascais and some green spaces in Vale do Lobo, in the Algarve.
The thesis demonstrated that intelligent irrigation systems, based on the adequacy of irrigation volumes to the real local climatic conditions, are efficient in reducing water consumption for irrigation and that the reduction of water losses is reflected in the improvement of energy efficiency. However, contemporary gardens, requiring frequent watering of the landscaped areas as they include many lawns in their composition, consume more water, per unit area, than the studied historic garden, where the main use of water occurs in water games of the fountains and waterfalls. The enormous importance of this thesis was to reveal unequivocally, based on the mathematical modeling of the water distribution systems of the three cases studied, that the gardens of the National Palace of Queluz were more efficient from the point of view of the use of water and energy associated with it.
The thesis can be consulted at the project's website.