Pieces by Almada Negreiros will be shown for the first time: two exhibitions with Pedro Freitas as the scientific commissioner
02 November 2020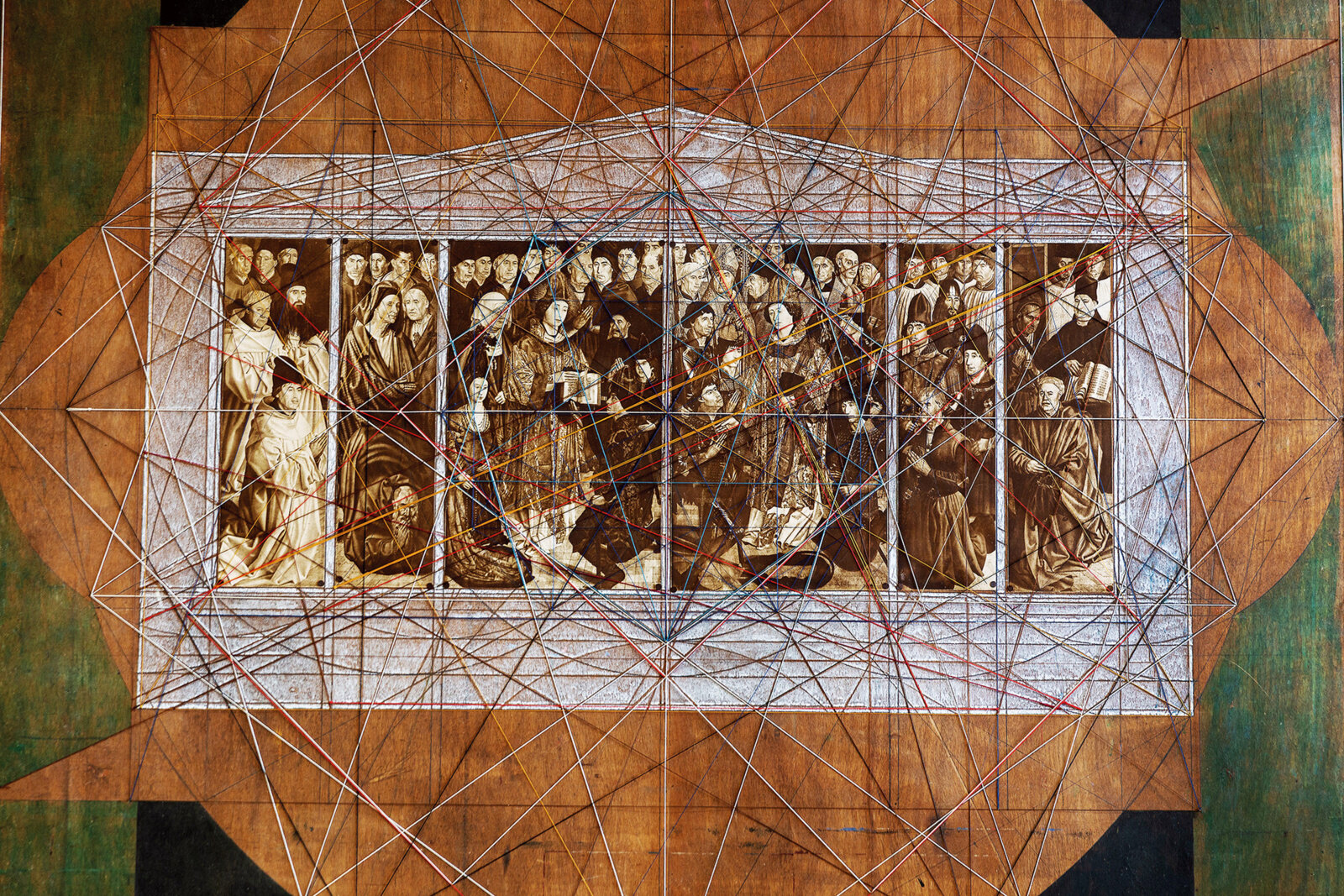 Almada Negreiros, a major figure in 20th century Portuguese culture, is known for having developed work in a wide range of artistic areas, namely drawing, painting, literature and theater. At the end of his career, he produced several works that fit into geometric abstractionism genre, the last of which was the monumental panel Começar.
This interest in geometry began in the 1920s, when Almada devoted himself to the geometric analysis of the Panels of São Vicente. This study was later extended to other works of art, from other artistic periods and of varied origin. He later returned to the study of Panels in the early 1950s.
Presently, marking the 50th anniversary of the author's death, as well as the restoration of the Panels of São Vicente, the Portuguese National Museum of Ancient Art (MNAA) and the Batalha Monastery present two exhibitions, with previously unseen pieces from Almada, relating to his geometric studies of the Panels. One of the works in the exhibition Almada Negreiros e os Painéis, at MNAA, o "Estudo em fio dos Painéis de São Vicente" (featured image), was meticulously restored especially for this occasion by the José de Figueiredo Institute. This piece is particularly noteworthy as its lines are presented in cotton threads over the retable.
The exhibition at the Batalha Monastery, which opens on November 21, will feature an in situ and life-size reproduction of the proposal for an altarpiece imagined by Almada, including the Panels of São Vicente, which, according to the author, would have been designed for the Founder's Chapel of this monastery.
Pedro Freitas participates in the scientific commission of both exhibitions and in the edition of a book on the development of Almada's studies on panels, which will accompany the Batalha exhibition.
Image: Piece "Estudo em fio dos painéis de S. Vicente", on display at the Sala do Tecto Pintado at the National Museum of Ancient Art, expressly restored for this exhibition.