CIUHCT at the European Researchers' Night 2019
28 September 2019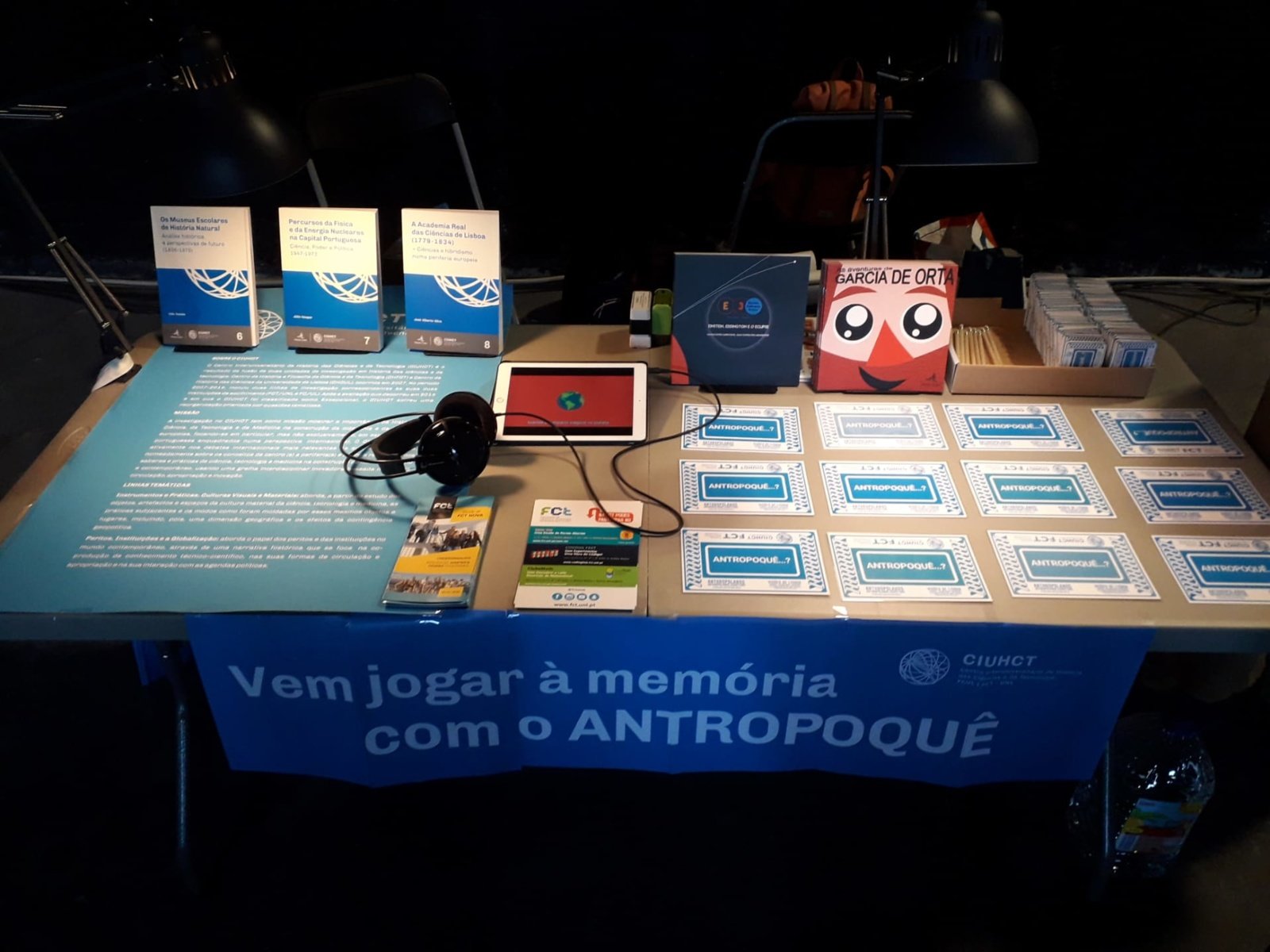 As has been usual, CIUHCT was present in the Lisbon edition of European Researchers' Night, with a stand at the Bocage Room of the National Museum of Natural History and Science, where we presented the activity "AntropoQUÊ" (AntropoWHAT), a memory game destined to younger audiences, about the importance of seeing nature as a partner, and not just as a resource.
This CIUHCT activity also intended to reflect upon a new understanding of natural and cultural heritage, connecting the developments in the research projects Anthropolands and Visions of Lisbon, currently wrapping up.
Our stand also showed the latest three books of the CIUHCT Collection, as well as the children's book As Aventuras de Garcia de Orta, on the 16th Century physician.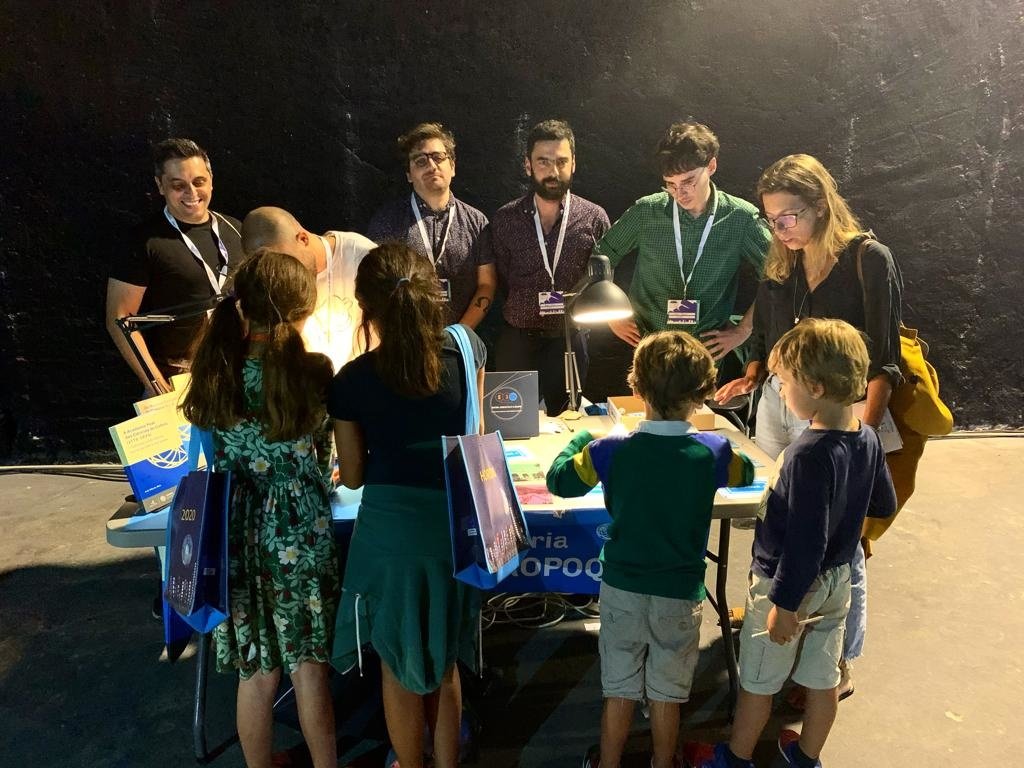 CIUHCT researchers João Monteiro, João Machado, Ivo Louro, Hugo Soares, and André Pereira with visitors. Photo by MUHNAC.