ANTHROPOLAB in the exhibit "Immersive - Imersivo" (Sociedade Nacional de Belas Artes)
29 June 2018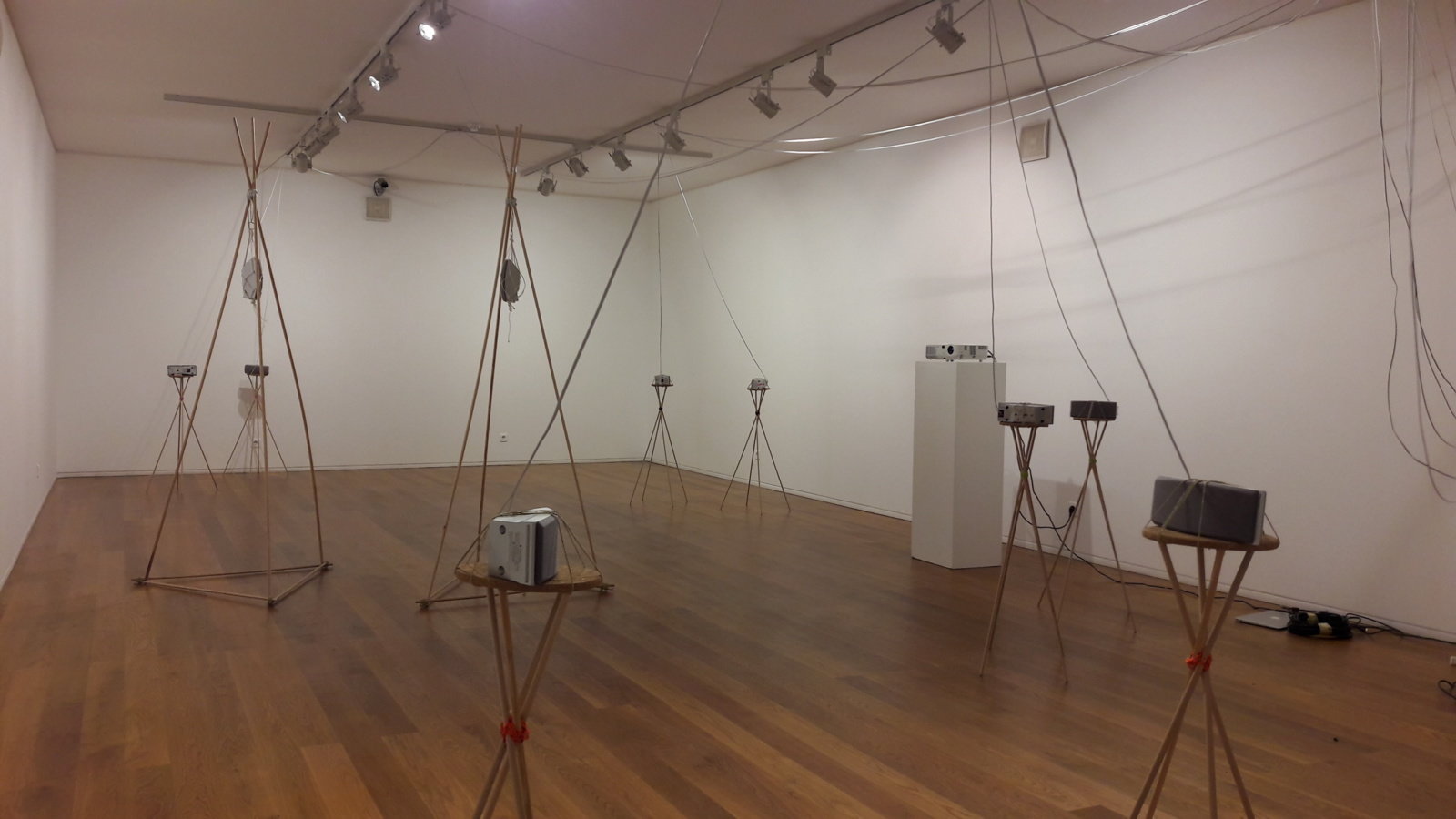 As part of the research agenda in the submitted project ANTHROPOLAB, Ivo louro will present an artistic piece called Atmosmancy at the exhibit Immersive - Imersivo.
The piece explores the practice of sonification, which consists in the creation of sound compositions from information or empirical data, and the identification of patterns or events in the source datasets. Atmosmancy thus transforms moniroting data and environmental modelling in sonic events, and territorialises them in a room, using 10 speakers. Each set of speakers represents a climatic region of Portugal, or an air quality monitoring station in the Lisbon Metropolitan Area. In the exhibition's space, the sets of speakers are placed according to the relative position of the region/monitoring station in the Portuguese territory. Visitors, while moving through space, will then be immerse in the evolution of the dataset, and will be able to understand variations in time and place. Two datasets are used. The first comes from the website Portal do Clima, and involves climate data monitored and projected for the 1971-2100 period. The second consists of data from daily concentration rates of the main air pollutants for 2016, the most recent year on record.
The piece intends to reflects on the aesthetic and analytic potential of sonification as an interdisciplinary method, either to know ourselves, and understand and interpret scientific data, or a technique for sound composition. Furthermore, thinking of the Anthropocene event as a sensible phenomenon, the piece depicts numeric representations of environmental conditions, current and future, as tangible experiences.