Seminário de Formação Avançada em Jardins, Paisagens e Ambiente
3D Landscapes: Geovisualization and monitoring via drone
[Online]
28 July 2021 · 17h00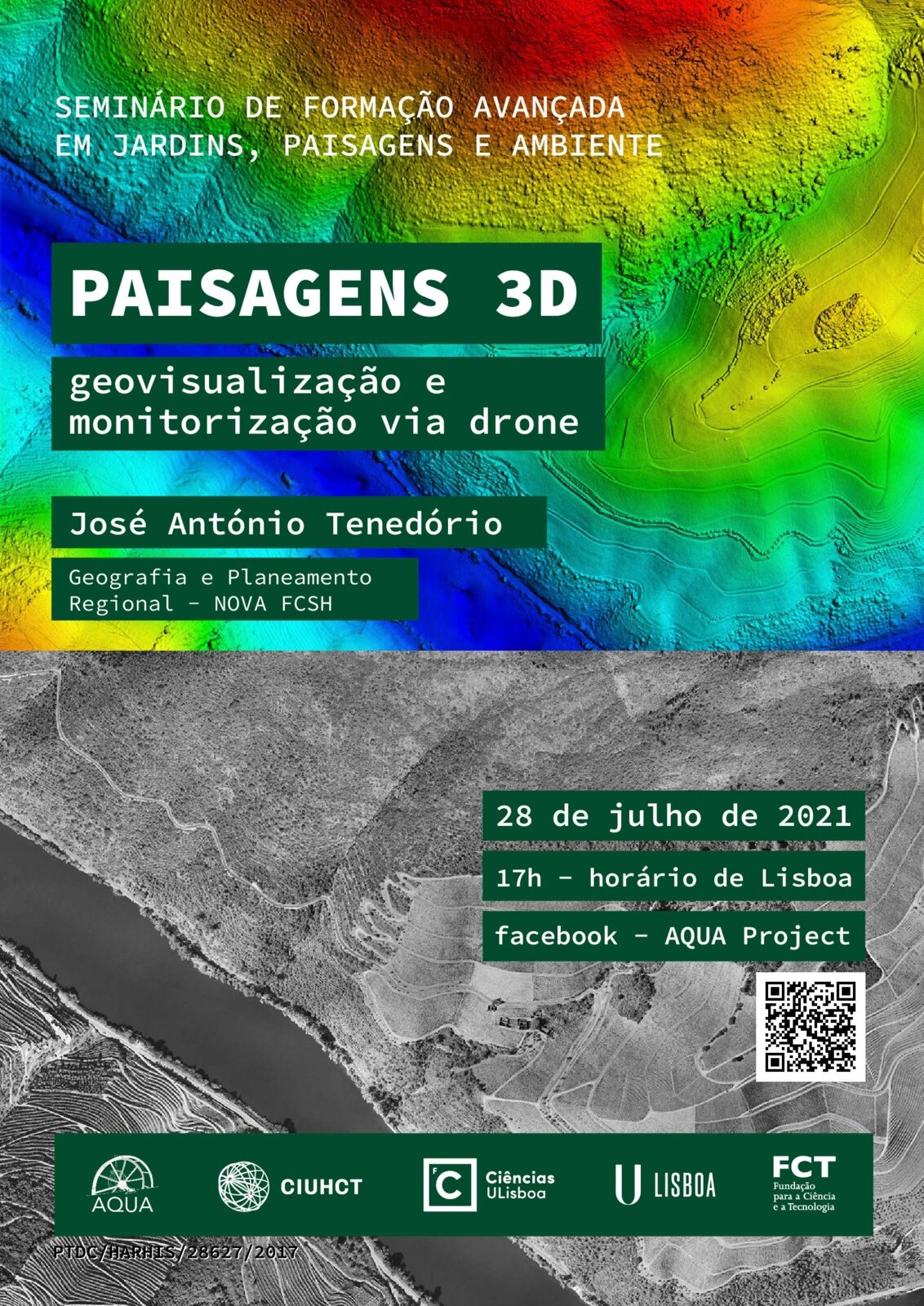 The AQUA Project Team - HORTO AQUAM SALUTAREM – Effective Use of Water in Gardens of the Modern Age, with the support of FCT, invites you to attend the June edition of the Advanced Training Seminar in Gardens, Landscapes and Environment —a space for dissemination of investigations or projects on these themes, on a monthly basis.
This session will take place on the 28th of June, at 5 pm, on the Facebook page of the AQUA project.
This month's guest is António Tenedório (Geography and Regional Planning - NOVA FCSH), who will talk about 3D Landscapes: Geovisualization and monitoring via drone.
Session open to the general public and free to participate.
For more information: hortoaquamsalutarem@gmail.com