Seminário Helena Avelar de Astronomia e Astrologia Antiga
Heavens Within the Sky: Celestial Forms in Greek and Arabic
Faculdade de Ciências da Universidade de Lisboa, C8, 8.2.02.
24 February 2022 · 18h00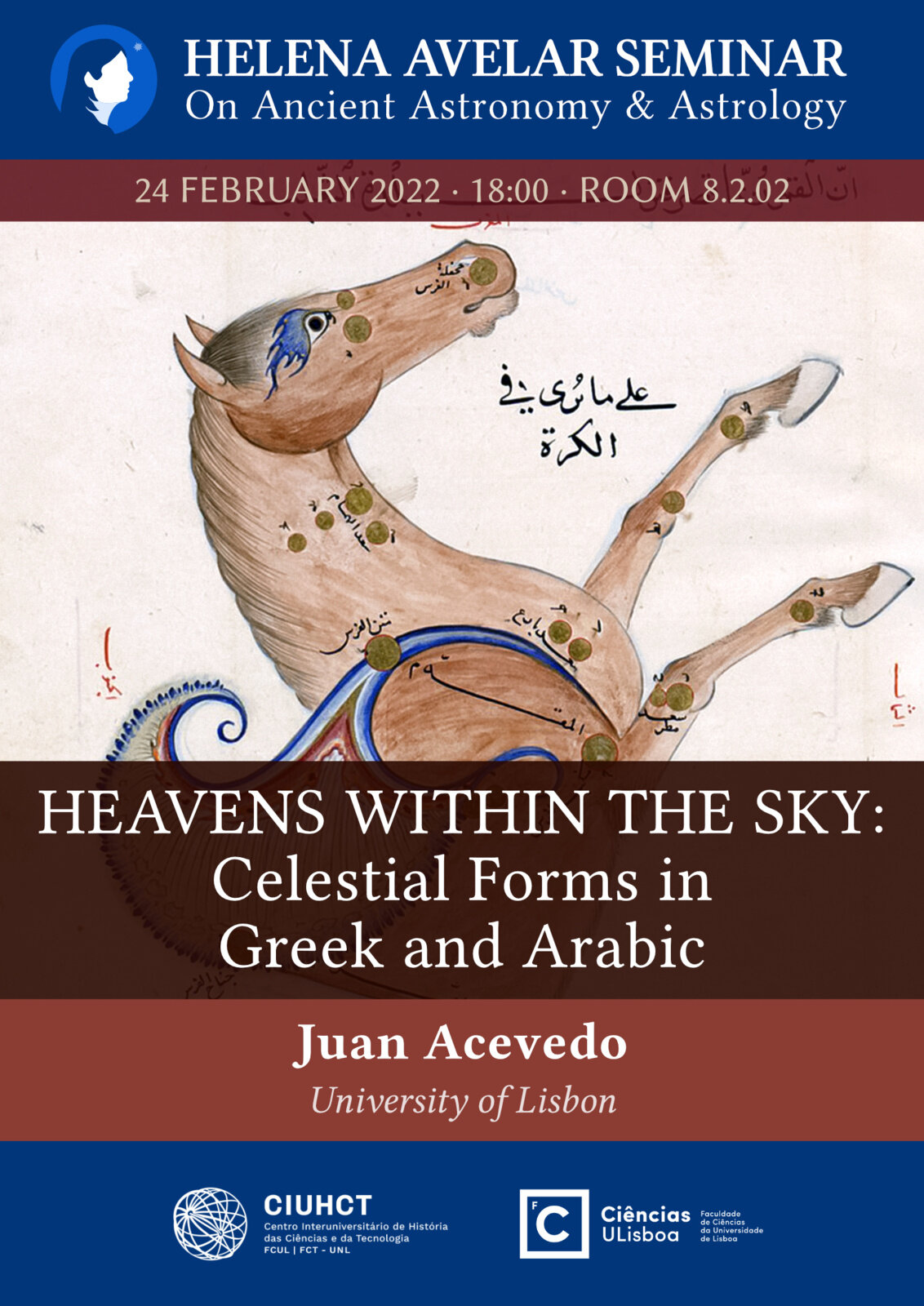 Astract
To what extent do we find in Arabic astronomical and nautical texts the notion that stars and constellations are an intermediary reality between the cognitive and the ontological, between the unknowable and the knowable? First I will describe this concept, starting from two Platonic dialogues, the Timaeus and the Epinomis, and tracking it down through Arabic sources, and then we will look together at the Arabic early modern nautical corpus. I wonder too, did this liminal status have any bearing on the practical technoscientific usage of the stars?
Juan Acevedo is a graduate in Classics from the Universidad de Los Andes (Mérida, Venezuela) with a PhD in History of Philosophy from the Warburg Institute (London). After years working on Comparative Religion, he is currently with the ERC RUTTER Project in Lisbon, studying early modern Arabic manuscripts on Indian Ocean navigation, and discerning the cosmological patterns which underlie and inform the first global exchanges. His main research interest throughout is in the intersection between alphabetic and numerical systems, where theology, metaphysics and craftsmanship overlap to express and create realities.