Seminário Helena Avelar de Astronomia e Astrologia Antiga
On the Geoheliocentric World System of Nicolaus Raimarus Ursus (1551–1600) and its Mechanical Execution
[Online]
23 March 2023 · 17h00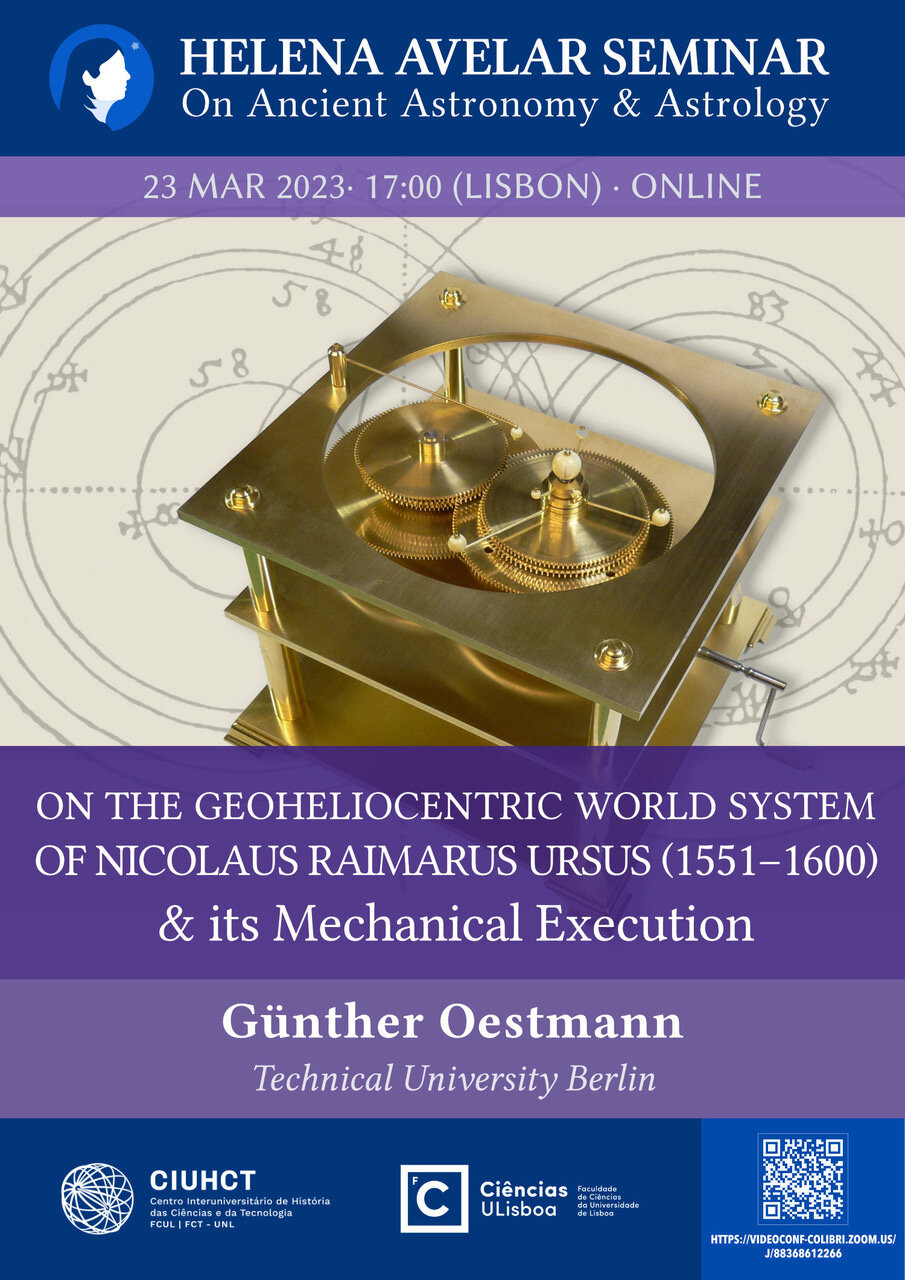 Günther Oestmann (Technical University of Berlin) participates in this session of the Helena Avelar Seminar with a presentation on the theme On the Geoheliocentric World System of Nicolaus Raimarus Ursus (1551–1600) and its Mechanical Execution.
abstract
The geoheliocentric world system conceived by Nicolaus Raimarus Ursus – one of the most controversial figures in the history of science – is an attempt to find a compromise solution between the systems of Ptolemy and Copernicus. Ursus was accused of plagiarism by Tycho Brahe, and a fierce conflict, fought out with sharp verbal attacks, ensued. In 1588 Ursus rendered a schematic diagram of a mechanical model of his system which had been executed by Jost Bürgi, but is not extant. On the basis of this diagram a reconstruction was commissioned in 2005, which is on display in the Dithmarscher Landesmuseum (Meldorf in Schleswig-Holstein), and a second copy for the Tsinghua University Science Museum in Beijing is currently in the making.
about the speaker
Günther Oestmann, Ph. D. (1992), Technical University Berlin, is a professional clockmaker and Professor for History of Science. His fields of research are the history of scientific instruments and clocks, history of astronomy and mathematical geography, as well as maritime history.