CIUHCT Lectures
2022 #7 Gregg Mitman (Ludwig-Maximilians-Universität University of Wisconsin-Madison), "Plantation Lives"
[Online]
15 September 2022 · 18h00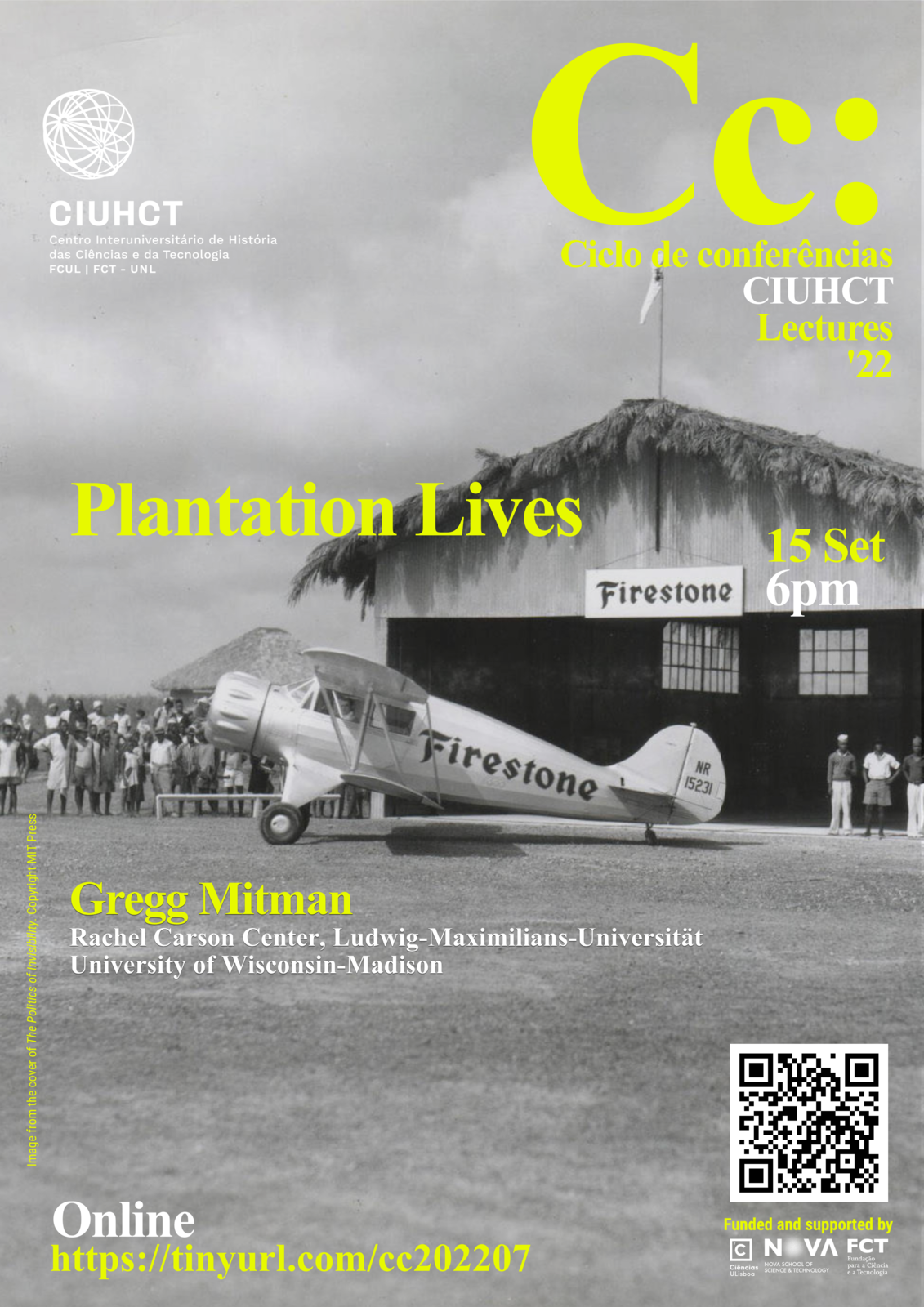 abstract
This talk offers a portrait of how industrial ecologies, born of racial capitalism, shaped the relationships among people, trees, chemicals, machines, and parasites on Firestone's rubber plantations in Liberia during the Second World War and postwar years. The intimate relations forged on the plantations brought benefits and burdens that differentially affected lives in ways that reveal the racial logics and values of Firestone's corporate culture in building a plantation world.
about the speaker
Gregg Mitman is the Vilas Research and William Coleman Professor of History, Medical History, and Environmental Studies at the University of Wisconsin–Madison and Guest Research Professor at the Rachel Carson Center for Environment and Society in Munich. An award-winning author and filmmaker, his recent films and books include The Land Beneath Our Feet and Breathing Space: How Allergies Shape Our Lives and Landscapes. His latest book, Empire of Rubber: Firestone's Scramble for Land and Power in Liberia, was published last year by The New Press.