Congressos
2nd PORTMEETING: On the Origin and Evolution of Portolan Charts
Instituto Hidrográfico, Lisboa
07 junho até 08 junho 2018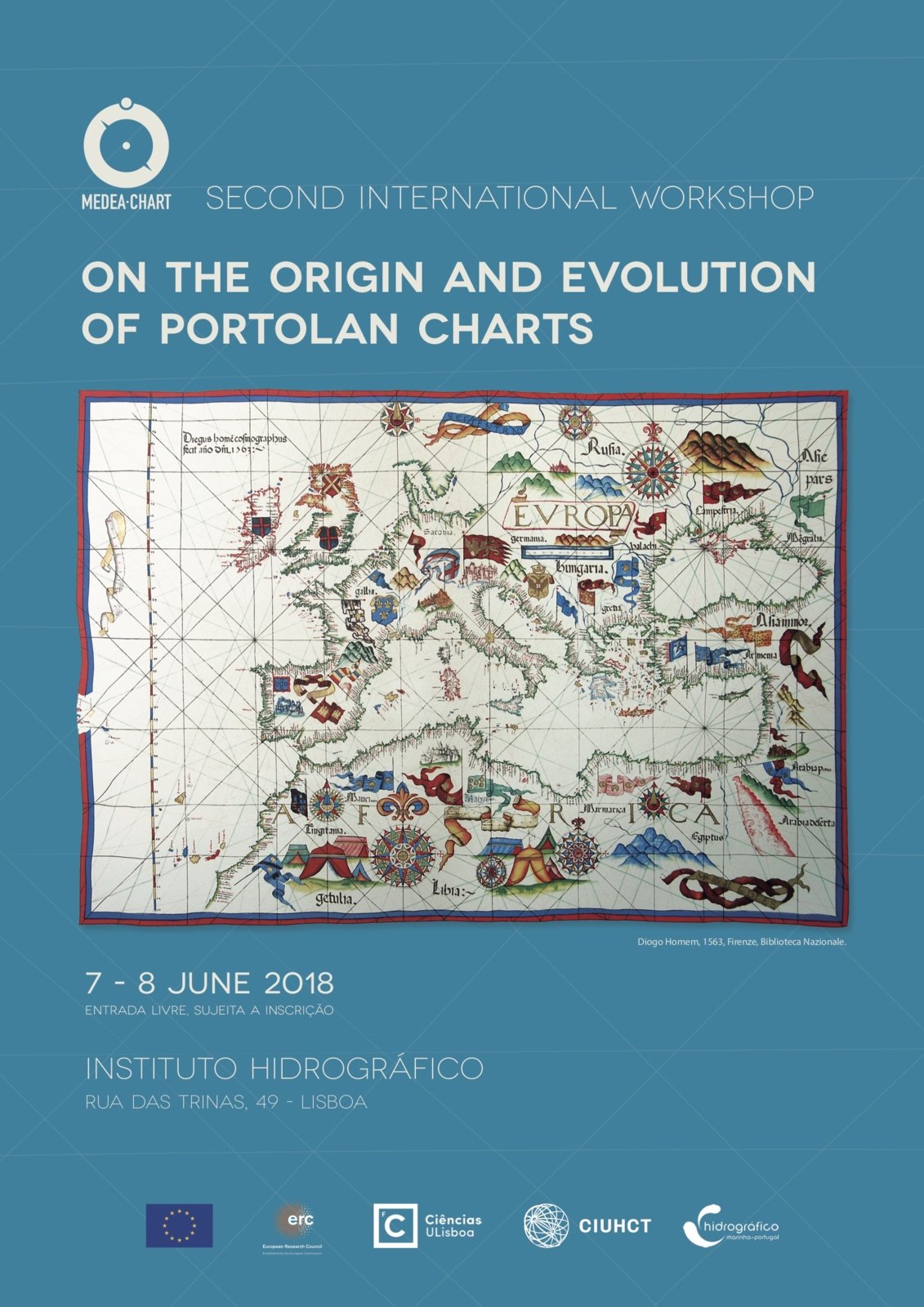 About this meeting
This workshop follows a first edition in 2016, and is associated with the MEDEA-CHART project and will take place at the Instituto Hidrográfico, in Lisbon.
The main objective of the meeting is to bring together as many of the researchers interested in the history of portolan charts as possible. The proposed themes of the workshop are:
The origin problem: when, where, how and why were the earliest portolan charts constructed?
How did the portolan charts evolve over time?
How were the medieval portolan charts used in navigation?
The mutual influence between the medieval portolan charts and traditional maps of European and non-European origin.
The role of multidisciplinary approaches to the research on portolan charts: cartometric methods of analysis, numerical modelling, multispectral analysis, analysis of inks, carbon dating, etc.
Any other subject related to the study of the medieval portolan charts.
Organizing committee
Download programme (pdf / 2 586,61 KB)