Conferências HoST
The colossal stranger. Natural history museums, old dinosaurs, and new collections (1899-1937)
Faculdade de Ciências da Universidade de Lisboa, Edifício C8, sala 8.2.15
10 abril 2014 · 16h00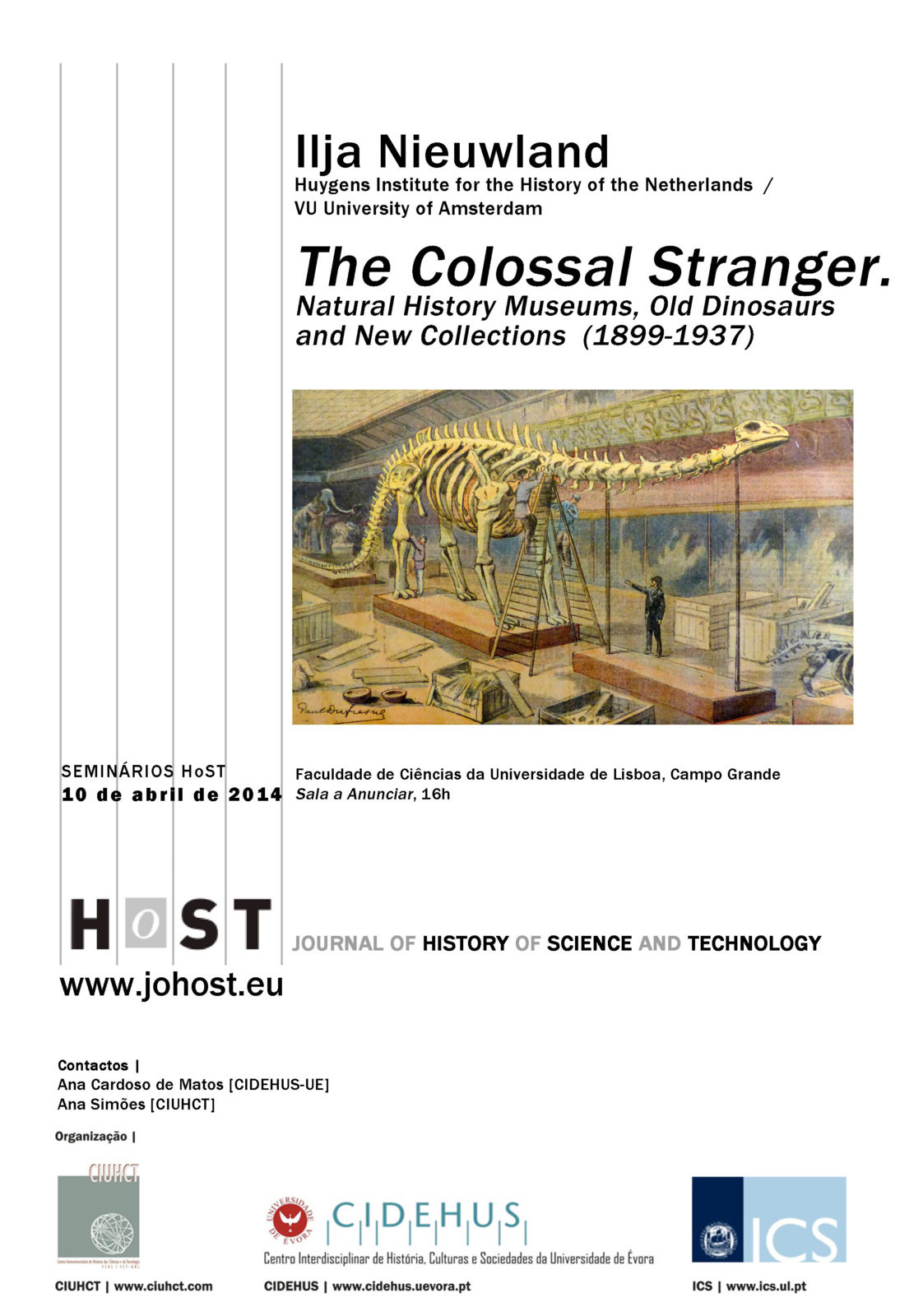 Abstract
The early years of the twentieth century saw an unprecedented activity in the development and reorientation of natural history museums throughout Europe and the Americas. An increased attention on the part of the public, the intervention of wealthy sponsors, and the spoils of colonial empires all conspired to give museums more scientific, cultural and political significance than they had ever had before.
One illustration of this phenomenon was the donation of several skeleton casts of the dinosaur Diplodocus to European museums by the Scottish-born 'robber-baron' Andrew Carnegie in the early years of the 20th century. This campaign was not unique: it drew on examples and, in turn, was emulated by others. Usually, scientific motives were of minor importance in such exhibitions of philantropism – but both the museums and its workers benefited from the additions to their collections and the increase in public attention.
This paper will discuss the cases of Diplodocus and Iguanodon, two oft-donated dinosaurs; in addition, I will speculate on the wider significance of collection extension in this period, and what it means for the relation between the various scientific centers and their periphery.