Conferências CIUHCT
#29. Open and Shut: A Brief History of the Changing Expectations of the Hospital Window
[Online]
22 abril 2021 · 18h00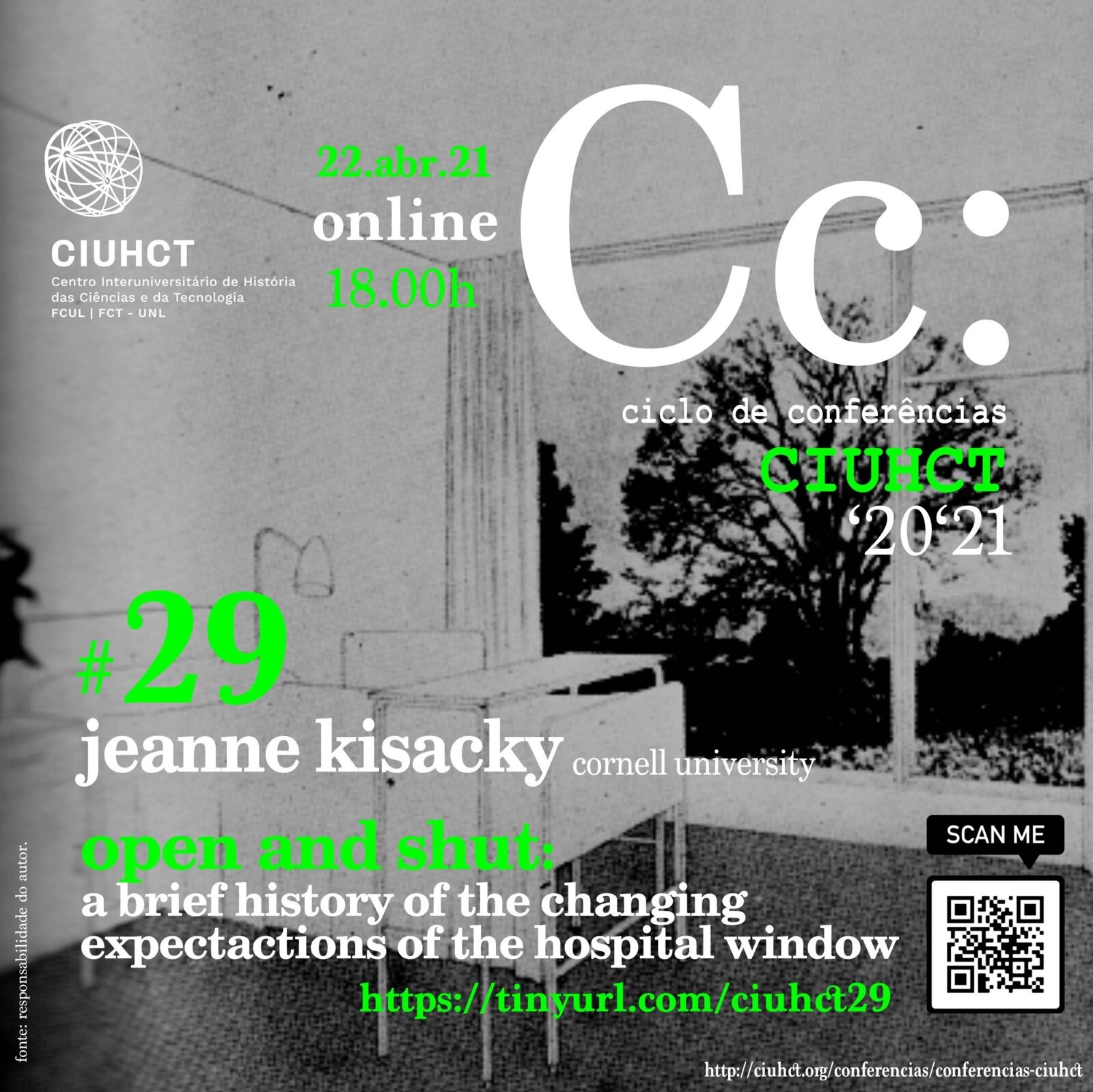 Resumo (em inglês)
This talk will discuss the changing design of the hospital window and its relationship to the patient in nineteenth and early twentieth-century US hospitals. During this time, hospital design standards shifted from open window ventilation that flooded the room with restorative fresh air and sunlight, to closed window ventilation that controlled the flow, purity, and temperature of air from intake to exhaust. For the patient, the window went from a source of air and glare to a potentially mood-altering view of the remote outdoors. The design of the hospital window reveals more than a simple relation of interior to exterior, but ever-shifting configurations of the environmental design of a 'healthy' environment.
Sobre a oradora (em inglês)
Jeanne Kisacky combines interests in architectural design and architectural history in her studies of the changing expectations of the built environment in health and illness. She holds a Master of Architecture from Princeton University and a Ph.D. in History of Architecture and Urbanism from Cornell University and has worked in architectural design, editing, graphic design, and teaching. A grant from the National Library of Medicine supported the writing and publication of her award-winning book, Rise of the Modern Hospital: An Architectural History of Health and Healing. She is currently working on extending her history of US hospitals to the 1960s, through the Hill-Burton era, the Cold War, and Civil Rights.