Cloister Gardens, Courtyards and Monastic Enclosures
Autoria

Edição

CHAIA / CIUHCT

Ano

2015

Nº de Páginas

154

ISBN

978-989-99083-7-6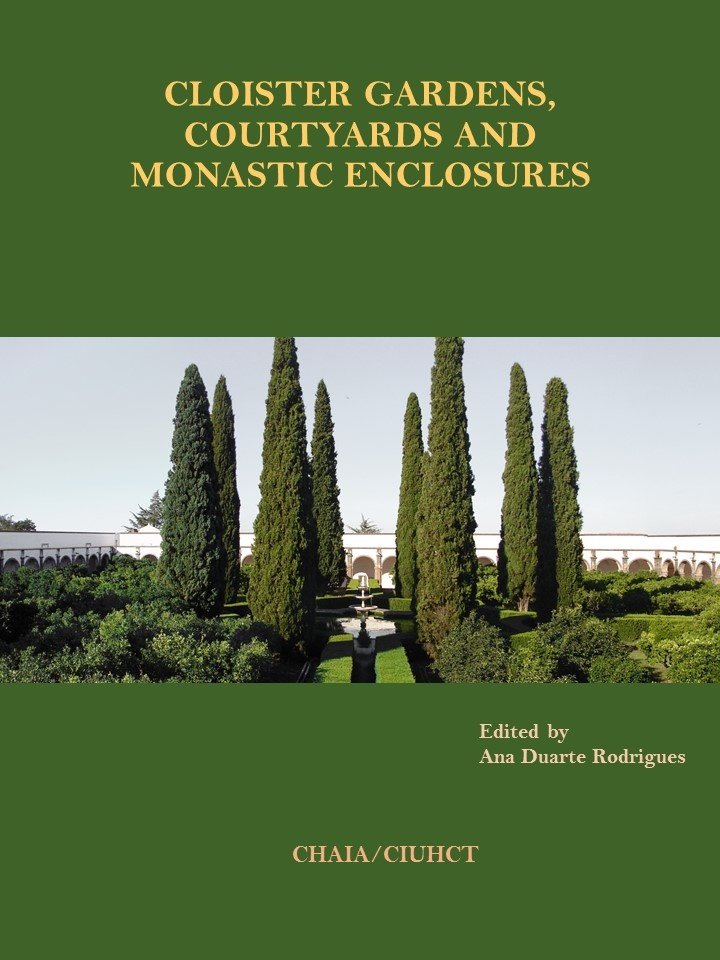 Citação do Prefácio (em Inglês)
We often share a feeling of quietness when strolling through cloisters, sometimes contemplating their puzzling image of both glory and decay, sometimes enjoying the perfume and the colors of their garden, listening to the mumbling water, or trying to decipher the tombstones' inscriptions on the pavement beneath our feet. This atmosphere of peacefulness can be sensed in the stone corridors, as well as in the garden, as if remnants of the solemn seclusion of past days are still embodied in these spaces.

The lack of research on cloisters, together with the intriguing meanings, forms and functions of cloister gardens, often bypassed by the extant literature, are the main reasons behind this thematic issue. Cloister Gardens, courtyards and monastic enclosures is the third volume of the series of books Collection of Gardens and Landscape Studies, following The Garden as a Lab where cultural and ecological systems meet in the Mediterranean context (2014), and Gardens and Tourism for and beyond economic profit (2015). The starting point for this book was the international colloquium held at the University of Évora on February 29th 2015, and organized by Aurora Carapinha and I. The talks presented at the colloquium have been included in this volume in essay-format. They cover the study of different landscapes, both cultivated and designed, inside monastic enclosures such as cloister gardens. In addition, this volume also focuses on the relationship between these monastic enclosures and the courtyards of civil architecture in the Iberian Peninsula.

The seven chapters in this volume take up a select group of topics that provide a new insight on a subject about which many arguments have been built, still with little evidence to support them. The chapters are organized so as to provide a cross-sectional understanding between form and function, between etymologies and meanings of the cloister garden, courtyard, patio, and jardín de crucero, following their Roman and Islamic models.
Acesso Livre
Descarregar livro (pdf / 11 582,87 KB)