Tour virtual da exposição 'A Porta do Pacífico: Uma viagem cartográfica pelo Estreito de Magalhães'
24 November 2022 · 21h00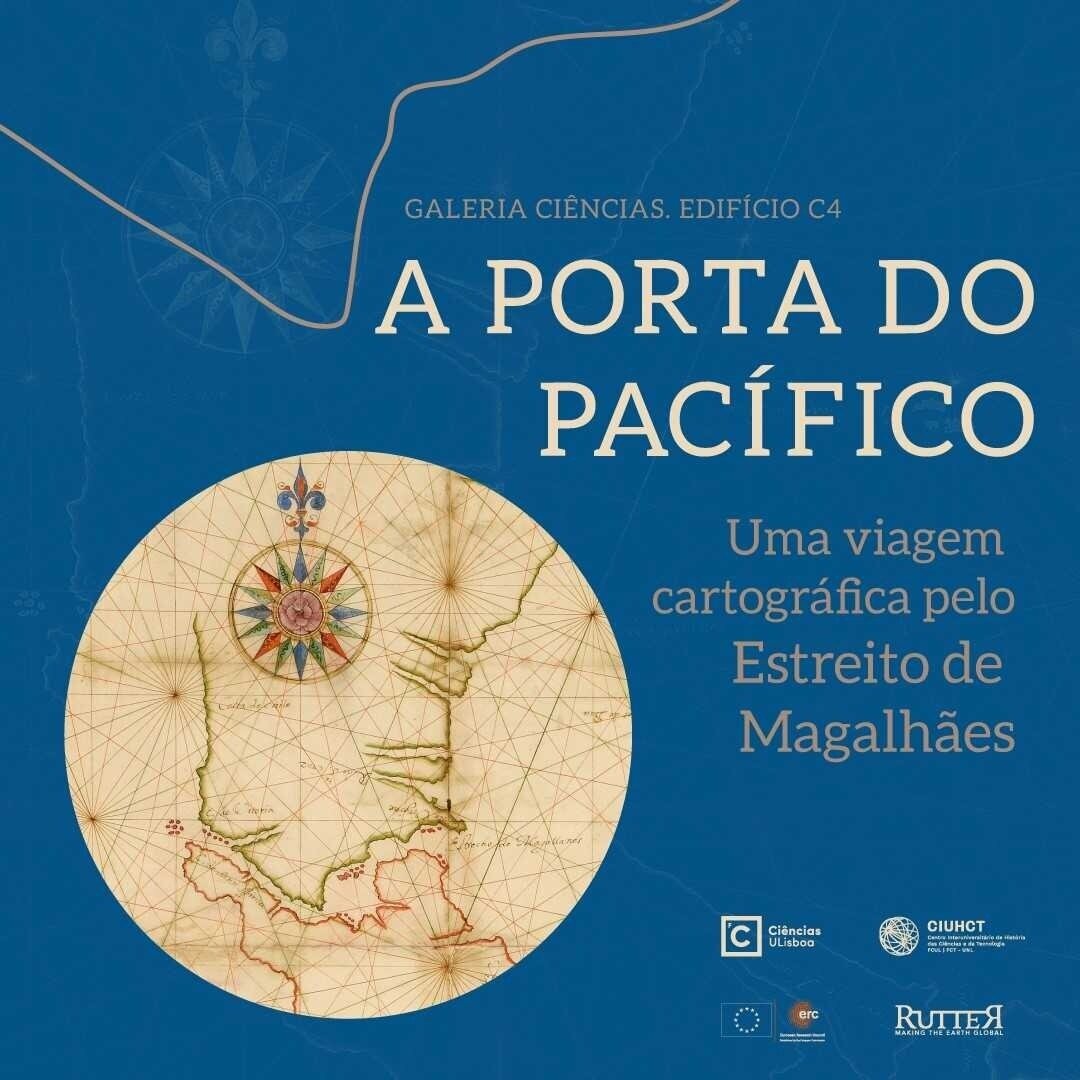 Atividade no âmbito da Semana da Ciência e Tecnologia, promovida pela Ciência Viva.
A Porta do Pacífico é uma mostra cartográfica sobre a construção da imagem do Estreito de Magalhães nos inícios da Idade Moderna. Inaugurada no dia 3 de novembro, pode ser visitada na Galeria Ciências (Edifício C4), FCUL, Lisboa até junho 2023.
Este tour virtual permite ver ou rever a exposição com o guia do curador José María Moreno Madrid: https://rutter-project.org/porta-do-pacifico/
A exposição é realizada no âmbito do projecto "Making the Earth Global: Early Modern Nautical Rutters and the Construction of a Global Concept of the Earth (RUTTER)", financiado pelo European Research Council (ERC) no marco do programa de investigação e inovação European Union's Horizon 2020 (Grant Agreement No. 833438).
Ideação do tour virtual: Silvana Munzi e Luís Ribeiro; produção e edição: Luís Ribeiro.