Other Events
CIUHCT launches new Bibliography of History of Science, Technology and Medicine in Portugal
[Online]
14 December 2020 · 14h00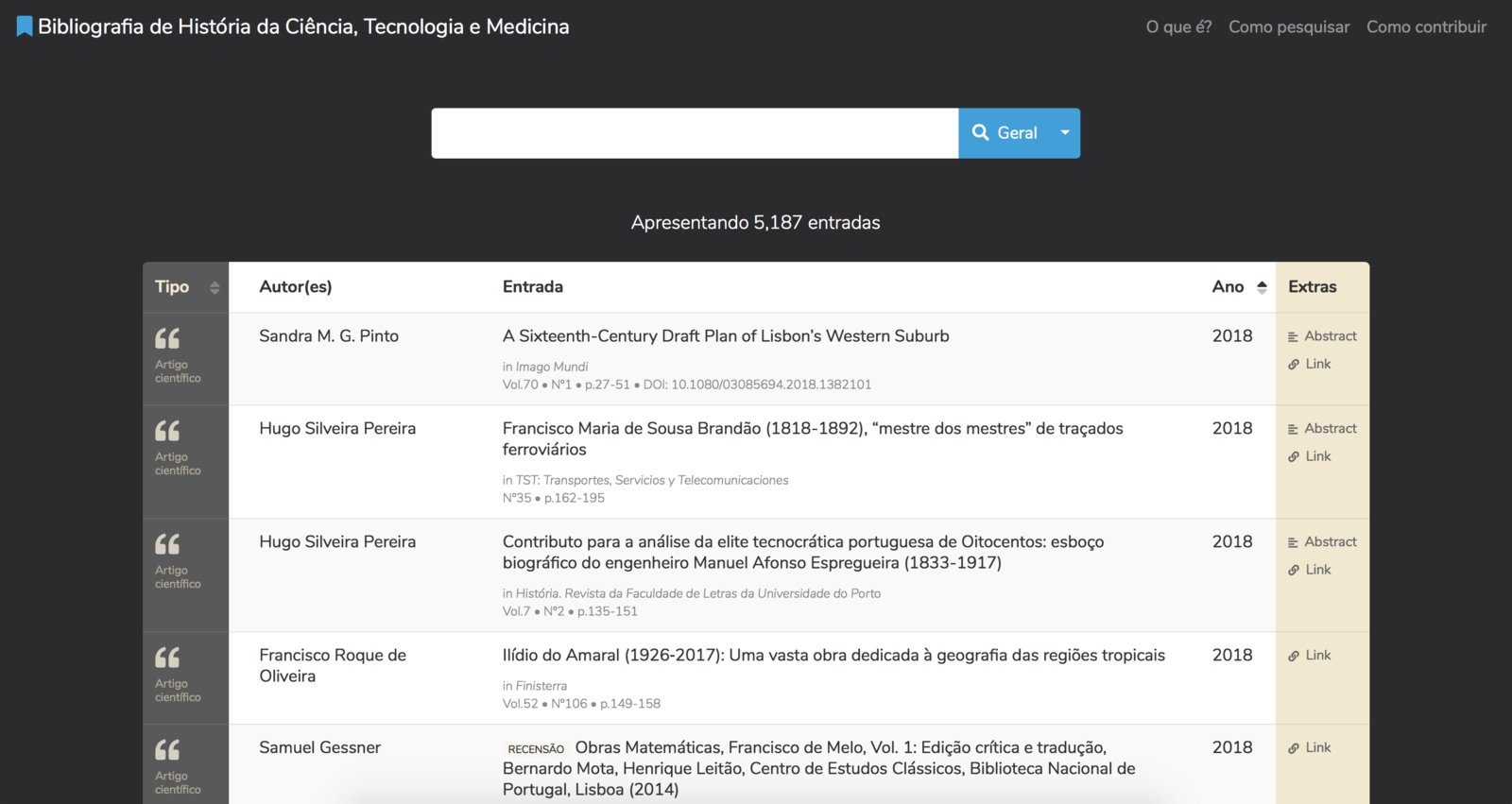 On December 14, we will host a brief online session presenting the new website for the Bibliography of History of Science, Technology and Medicine in Portugal, one of CIUHCT's flagship projects executed during its 2015-2020 Strategic Plan. The project will be introduced by CIUHCT's Coordinator, Ana Duarte Rodrigues, and presented by one of the researchers of the project's team, João Machado.

This Bibliography is a database of bibliographic references in these scientific areas, collected from 2000 to 2015. The first part of this survey, focused on the years 2000 to 2004, was developed by Conceição Tavares and Henrique Leitão, and published as a book in 2005, as the second volume of the CIUHCT Collection. Research then continued to the next decade, benefitting from increasing digitalisation of academic work, compiling a total nearing 5.000 references. We consider the Bibliography will be an indispensable tool for the Portuguese-speaking scientific community, given the specificity of this survey, which covers the many facets of the History of Science, Technology and Medicine research carried out by Portuguese researchers and/or on topics related to Portugal, including research from Brasil and other parts of the world.

CIUHCT fellows João Machado and Ivo Louro carried out the research, under the supervision of senior researchers Ana Simões, Henrique Leitão, and Maria Paula Diogo, with additional work by FCT Junior Researcher Luís Tirapicos, who was responsible by assigning keywords to all the records. João Machado also programmed the website, to be launched here as a beta version.