Databases
Bibliography of History of Sciences, Technology and Medicine in Portugal, 2000-2015

Under development. This project is part of CIUHCT's strategy for 2015-2020, and vows to index publications on History of Science, Technology and Medicine, either by portuguese researchers, or by foreign researchers, working on portuguese themes. On the one hand, this database will incorporate the text-based bibliography for 2000-2004, compiled by Conceição Tavares and Henrique Leitão, and published in book format in 2005, and on the other, continue the work, focusing on the 2005-2015 period.
Clavis Bibliothecarum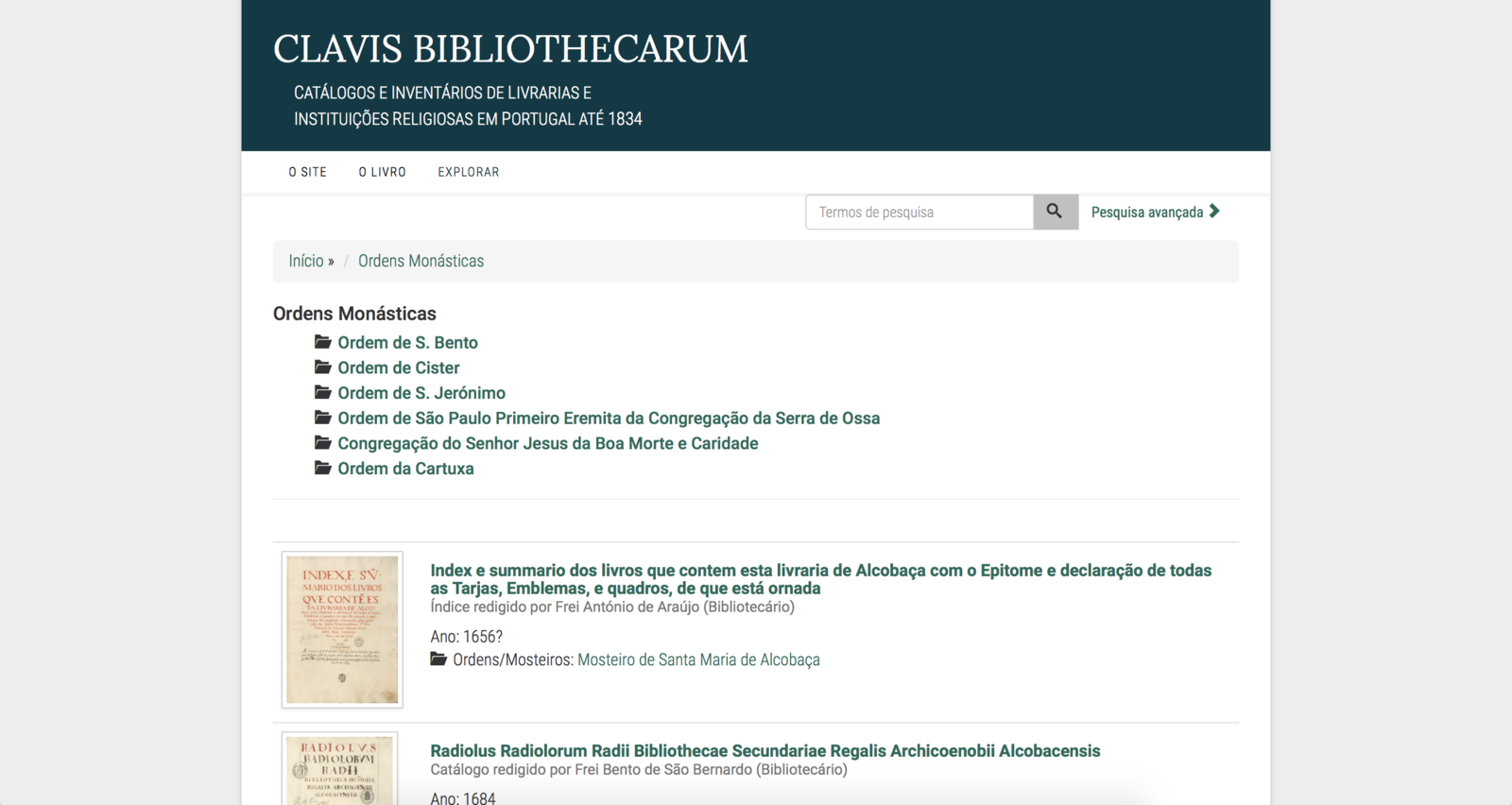 This website was developed by the National Library of Portugal as an extension for the book Clavis Bibliothecarum, a research project by Luana Giurgevich and Henrique Leitão, which consists of the most complete survey ever made of the catalogues and inventories of libraries of portuguese religious institutions.
The website's central goal is to facilitate the acess to the complete digital copy of the documents cited in the book. To this end, the catalogues, inventories and other documents from the colections in the National Library of Portugal and the Public Library of Évora were scanned, and are gradually becoming available through the Digital National Library, appearing in this thematic website at the same time.
Over time, we will be looking to make available documents from more institutional partners, digitizing and publishing online the ones referred in the Clavis Bibliothecarum.
Scientific Popularisation in Newspapers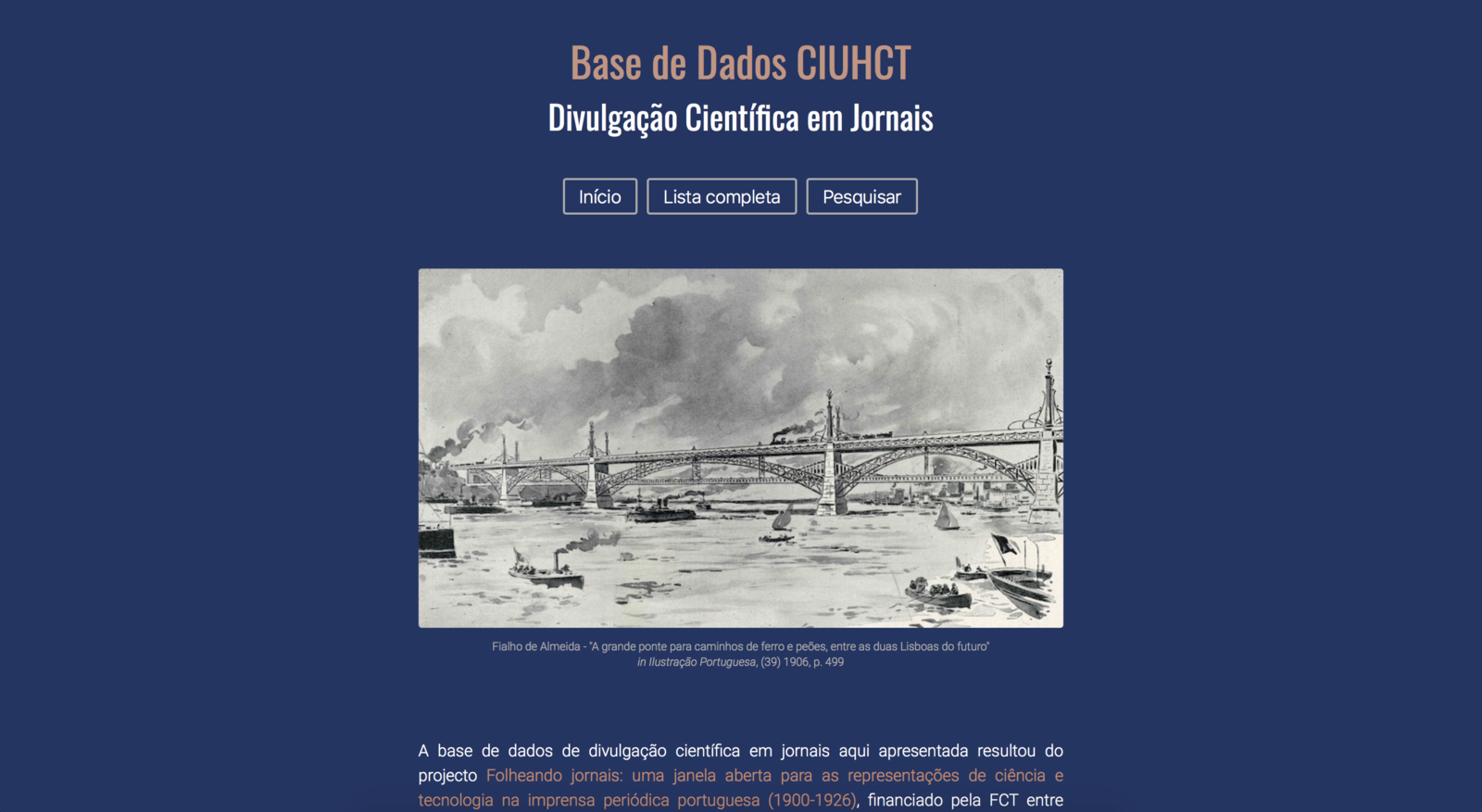 This database results from the research project Reading newspapers. An open window to representations of Science and Technology in the Portuguese Press (1900-1926), funded by the National Foundation of Technology between 2008 and 2011, and integrated in CIUHCT. As one of the final outputs from the project, it allows for connections with contemporaneity, besides being a tool for searching articles on science in periodicals like Diário de Notícias, Comércio do Porto, Diário dos Açores or Ilustração Portuguesa.
The website includes different search fields for themes, subjects and periodicals, as well as global search. It is also possible to consult a full list of all indexed articles - together with a summary sheet - followed by textual transcripts and, whenever possible, the adjoining illustration. The referencing is complete, highlighting the origin and position of text, noting the scale of the position within the source page.